Accolade Necklace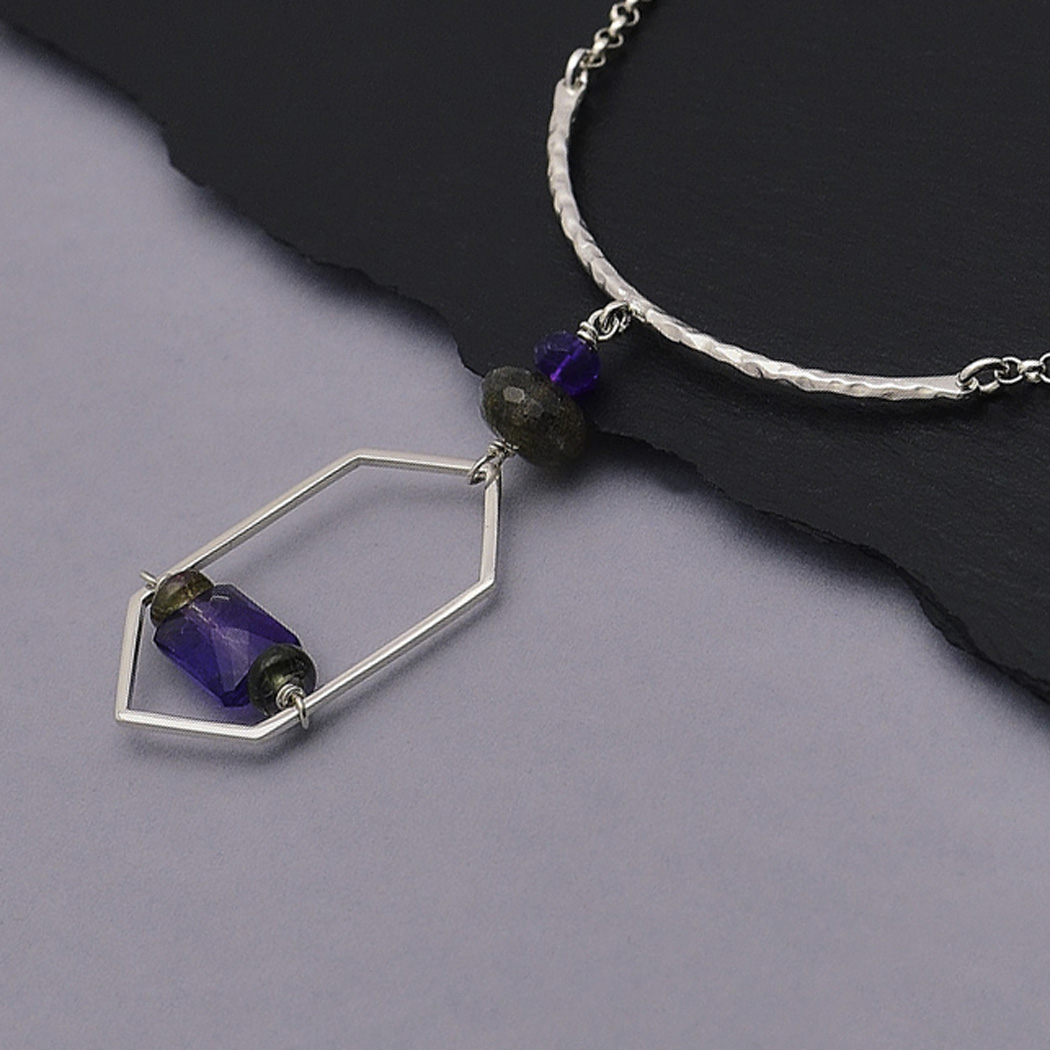 Designed by Nina
When designing this necklace Nina used structural elements, like the wide arch and elongated hexagon charms, to add architectural flair and modern sensibility. Jewelry links are like blank slates that you can embellish to take your design in many different directions. Here Nina inset a trio of colorful beads, but you could just as easily add a single large bead to the tip to draw the eyes further down.
Discover more geometric jewelry charms to add to your selection.
Find all parts to make this necklace in the list below.