Bee Happy Necklaces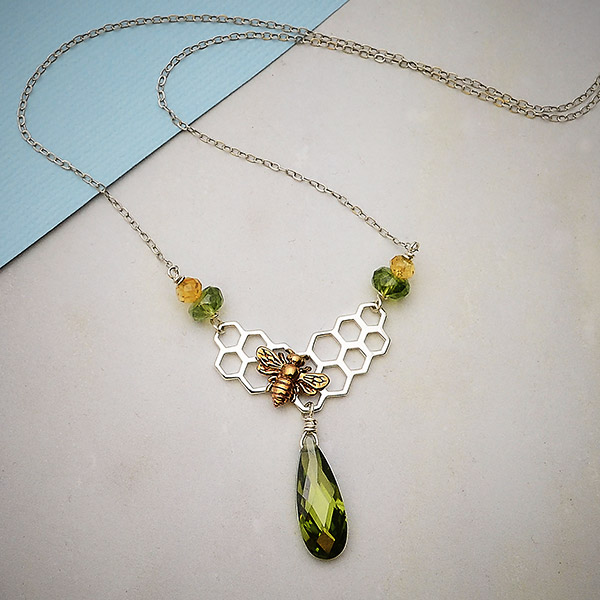 Designed by Nina
Honey Bees are all about sweet indulgence, and achieving the impossible through hard work. They seek out the beauty in nature and transform it into honey. In so doing, honey bees teach us to follow our hearts, work steadily toward our goals, and create abundance in our lives.
This necklace is a perfect summer accessory! In this necklace we used our new mixed metal bee festoon. Layer on the goodness by adding your favorite gemstones, attach some chain and you've got a sweet summery necklace!
Find more mixed metal bee charms in our Honey Bee Collection!