Beware the TIde Necklace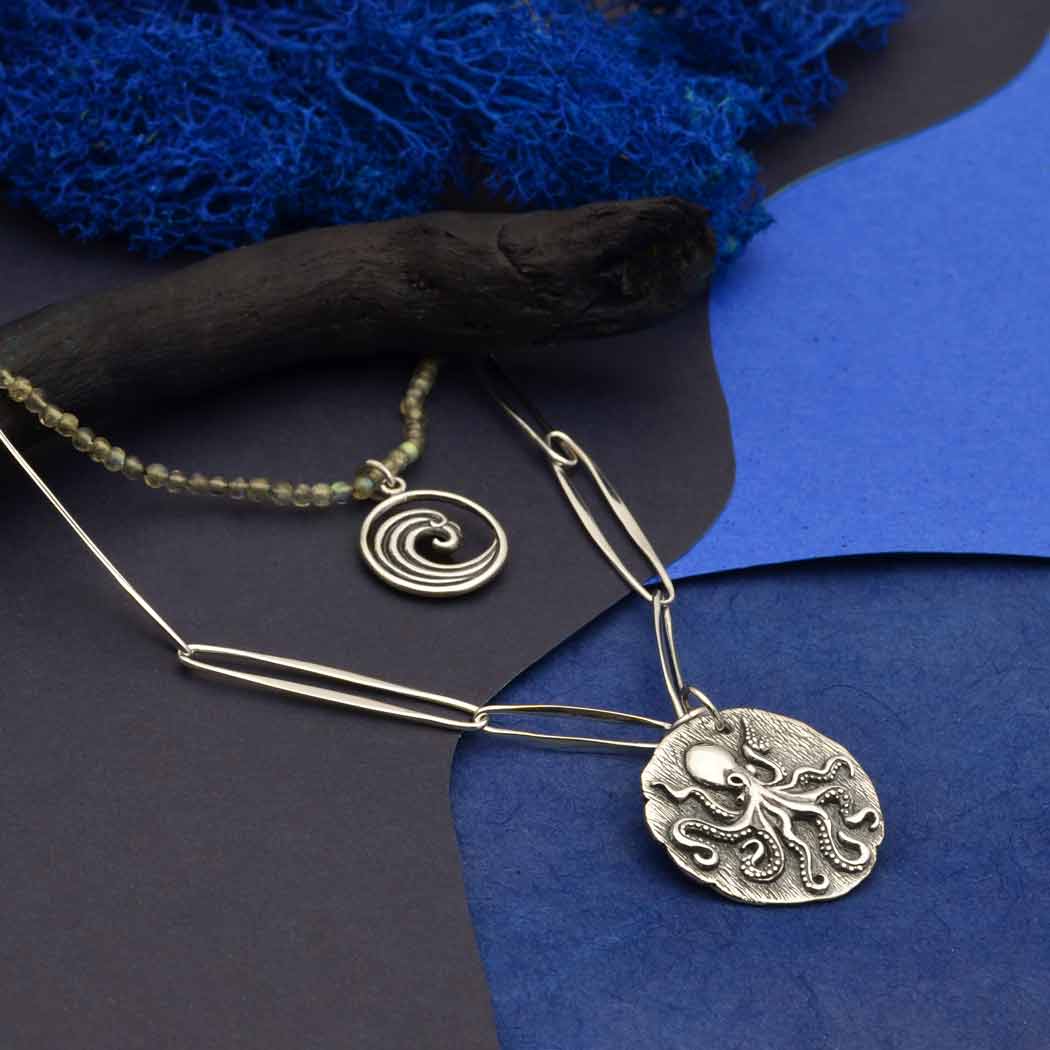 Designed by Emma
Appeal to lovers of the ocean and the powerful creatures underneath the waves with this layered necklace. Octopi are known for their intelligence, camouflage ability, dexterity, and regenerative ability. One with the ecosystem under the waves, octopi carry with them an alien mystery that humans cannot fully grasp, but only admire from afar.
Discover more sea-themed charms with our Ocean Collection.
Learn more about jewelry making in our How-To Videos!