Call of the Siren Earrings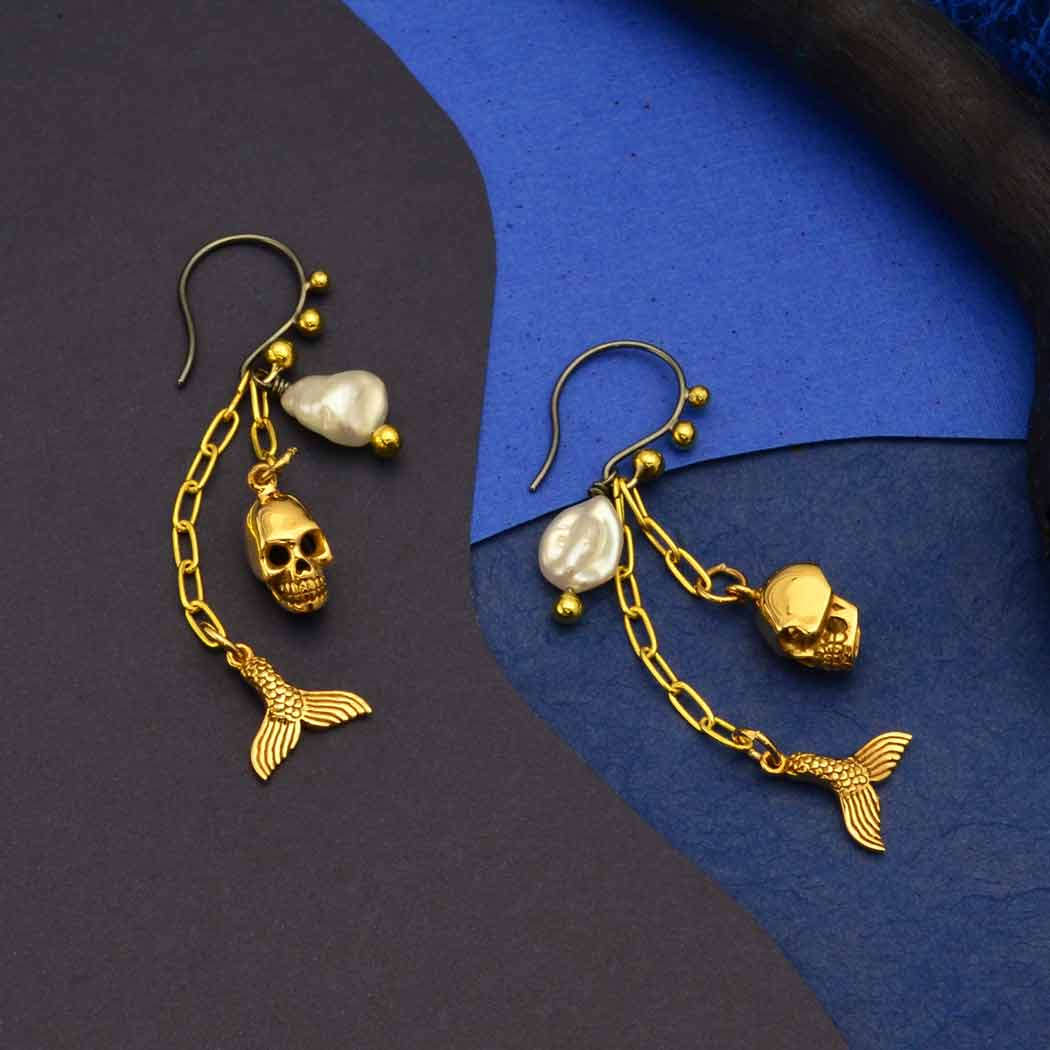 Designed by Emma
Beware the call of the siren, lest you be lured off a cliff or boat into the cold depths of the ocean, where death awaits... These fun earrings will appeal to pirate lovers and ocean lovers alike, and the chains make the earrings dynamic. Switch out the charms and pearl for different beads or charms to get different effects!
Discover more sea-themed charms with our Ocean Collection.
Learn more about wire wrapping and other jewelry-making techniques in our How-To Videos!