Charm Hoop Earrings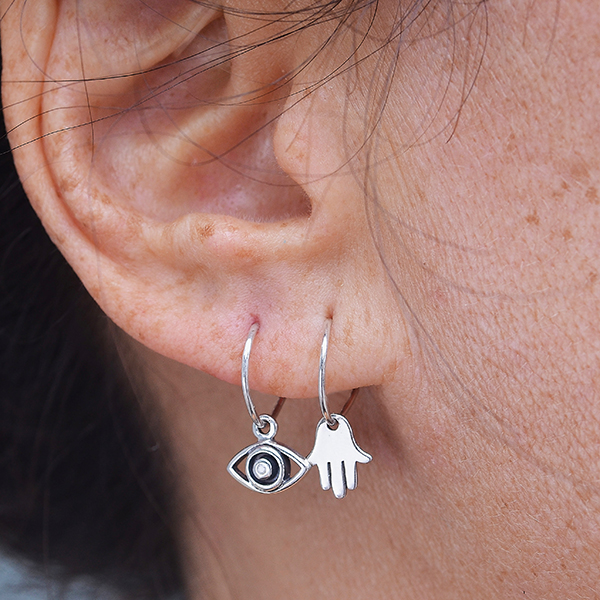 Designed by Kirsten
Mix 'n Match with our hoop earrings! Dangle your favorite charm or charms from our tiny hoop earrings for quick, easy and trendy jewelry. Easily switch out charms each day to keep your jewelry looking fresh. These tiny hoops look great with multiple ear piercings! Find your perfect combination of charms in our Mini Charm Collection.
Want your earrings to be more of a statement? Browse our Hoop Collection for more sizes!
Please note: The gold version of the moon charm is no longer available. Silver style is listed in products below.