Chloe Earrings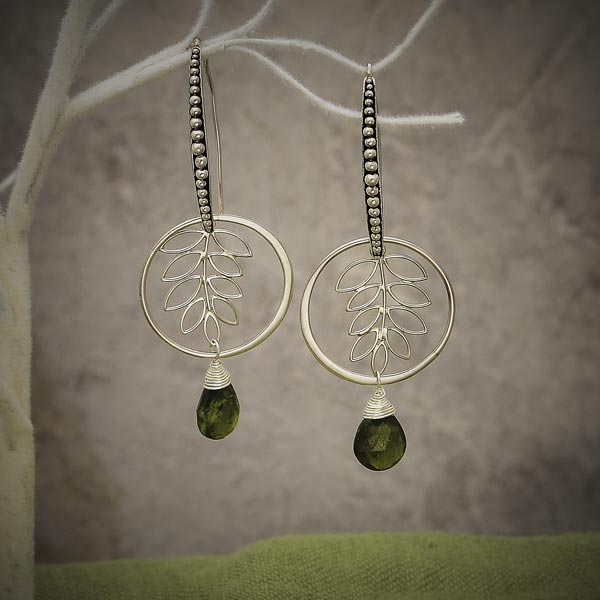 Designed by Marcy
Grow your jewelry line with easy-to-make earrings designs like these Chloe Earrings. When you work with well made, beautifully designed & embellished jewelry parts, like these hook earring tops accented with silver dots, much of your work is done. Simply dangle beads, gemstones, charms, or combinations of these to create jewelry that fits your look. That way, you can get on with listing items and shipping your orders.
We love these fern frond charms!They're light-weight (perfect for earrings) but add visual impact to your design. Framing a simple charm with silver circle links elevates your design, and is one of our favorite design tricks!
From fern fronds to mushrooms, you'll find more fabulous charms in the Leaf & Flower Collection!