Cicada Emergence Earrings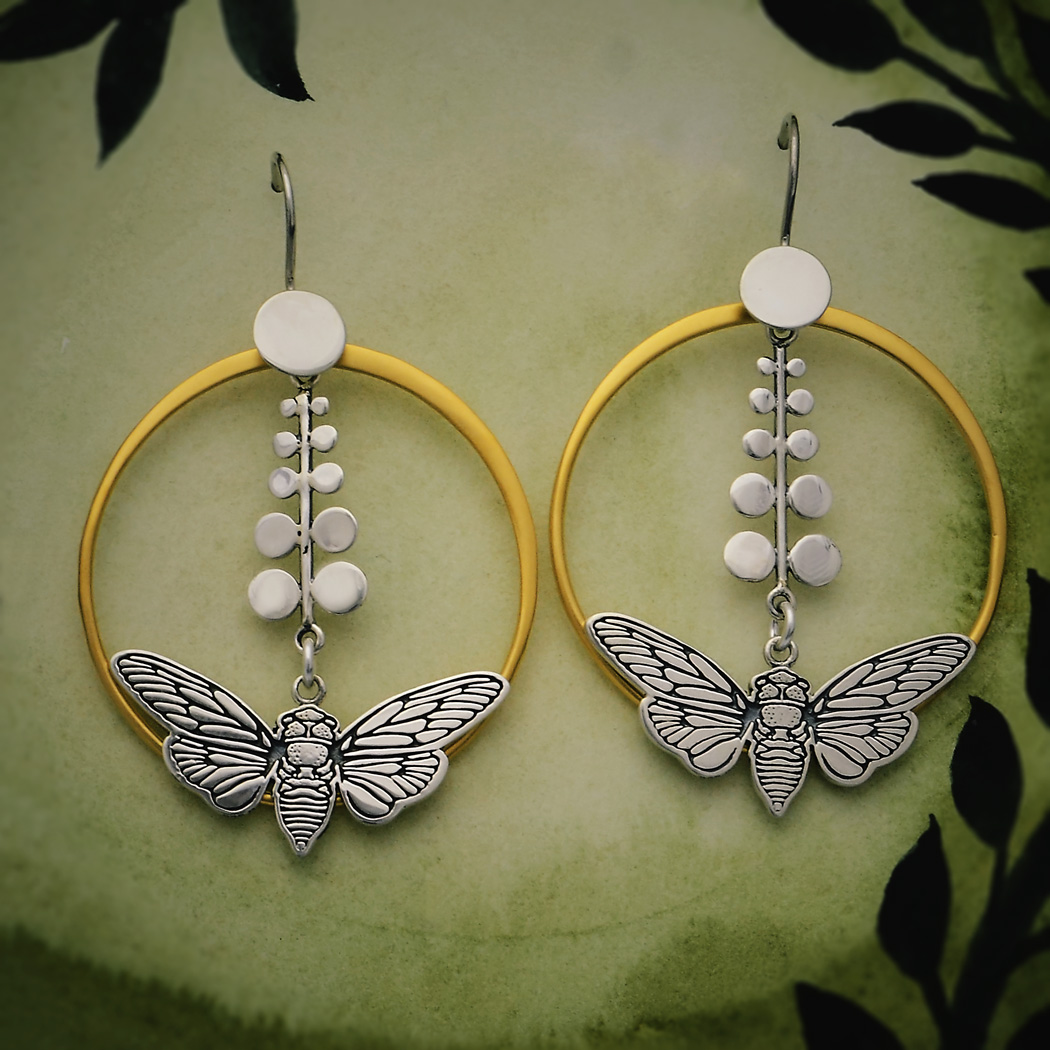 Designed by Juanita
After many moons of lying dormant underground, at exactly the right moment cicadas emerge in all their glory. These earrings were designed to honor this transformation, highlighting the universes pull on even the smallest among us.
Make these etched cicada earrings for your customers as a reminder that some things are worth the wait. Please note the ear hook with large silver dot is no longer available.
Find more Celestial Charms and Bug Charms to combine into infinite combinations.