Connect the Dots Earrings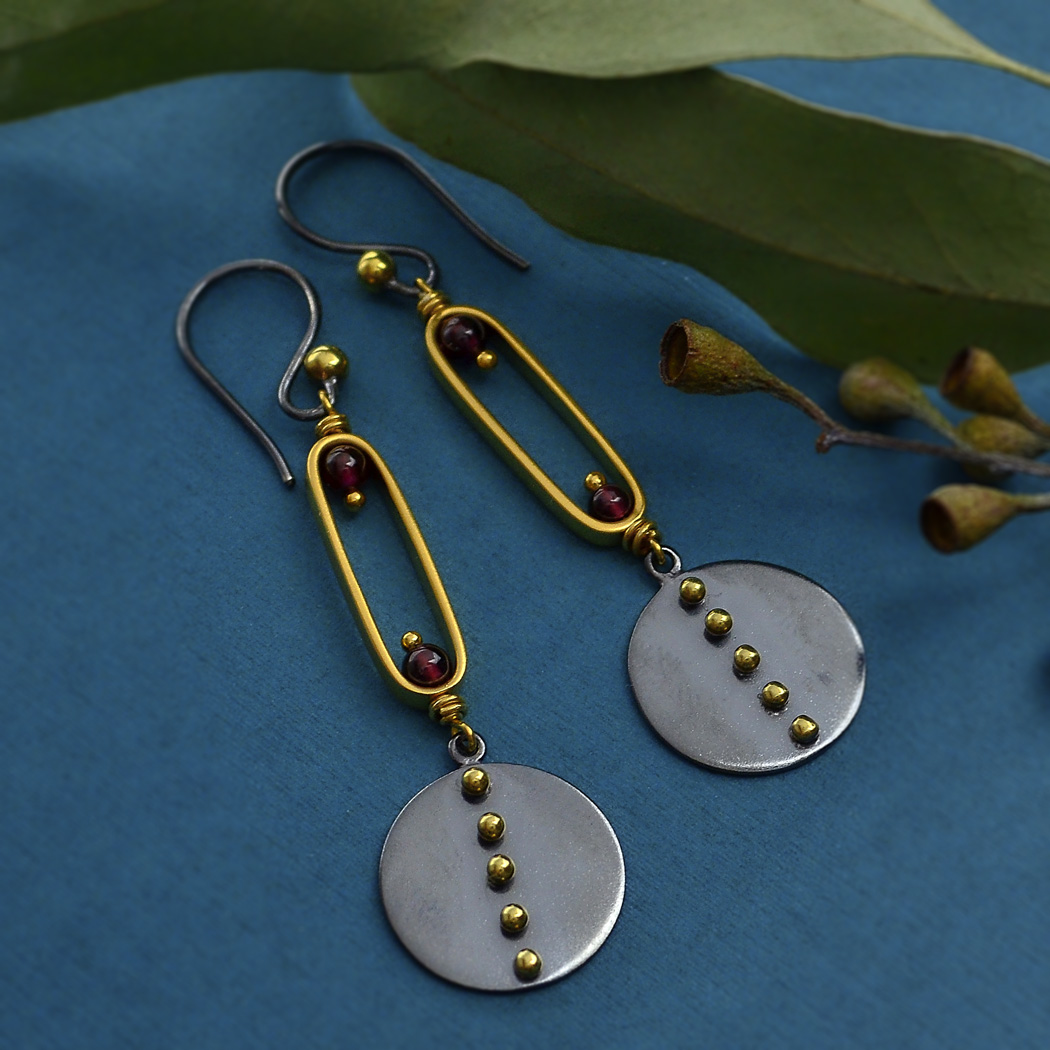 Designed by Juanita
These dramatic mixed metal earrings feature dots all in a row. There are two holes in the oval frames so you can inset beads in any pattern you wish. Come up with arrangements that play on textures and colors.
When you wire wrap the top bead in this design be sure to wrap it tight down onto the frame so that it doesn't swivel too easily. That way it will always face forward.
Find more Mixed Metal charms, jewelry links, and ear wires to integrate into your designs.