Cosmic Eye Earrings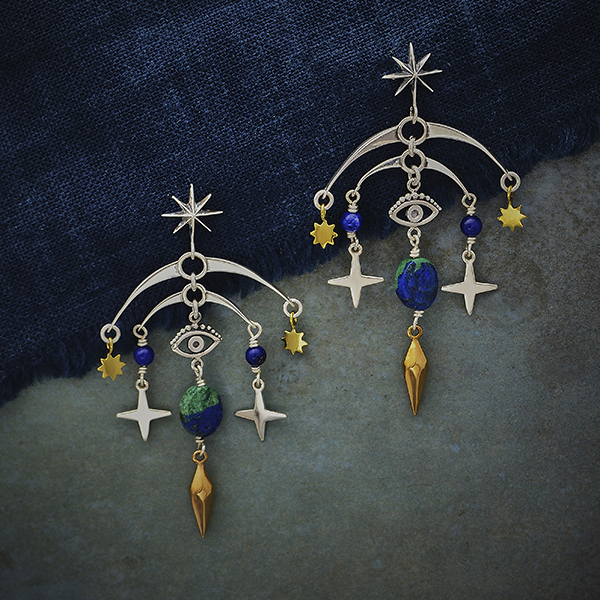 Designed by Marcy
Watch a tiny cosmos dance and twinkle everywhere you go when you wear these stellar earrings. The foundation of these earrings are the rib-like jewelry links in nesting sizes. They offer you a way to build chandelier-like earrings with a modern tribal look, and act as building blocks for anchoring all your favorite twinkly charms and dangles.
Here we chose to go with a celestial theme, but you could easily go in another direction. Perhaps a heart earring top with tiny hearts and pink beads for a love theme, or go in a floral direction. Just be sure to choose charms on the smaller side, so your design doesn't become to weighty. And, space out your components with jewelry links and wire wrapped tiny beads.
Find all things Celestial, Love, and Floral to get you started.