Crow's Lair Necklace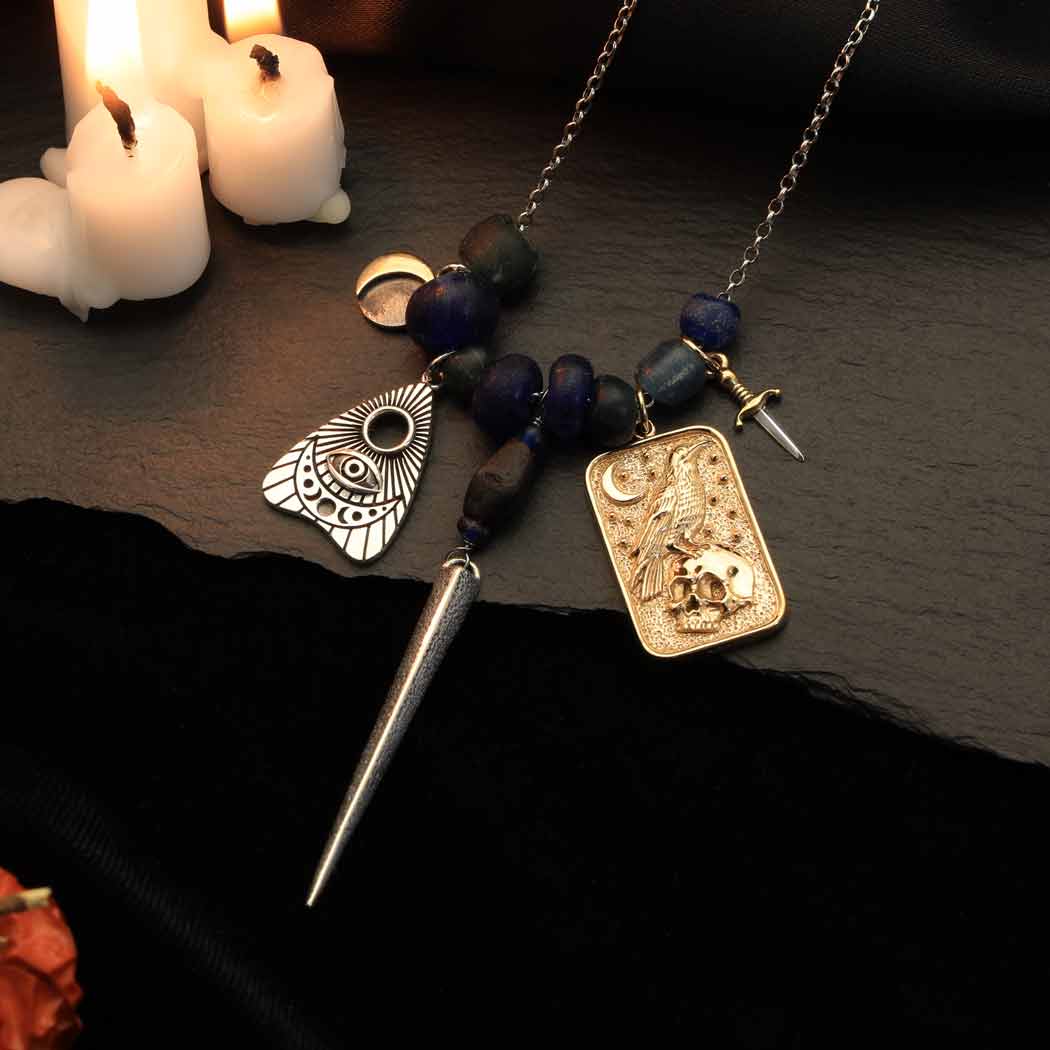 Designed by Kirsten
Come along on the crow's journey as he collects shiny objects and other curiosities and arranges them carefully in his nest. This necklace could offer both protection and heightened intuitive abilities. Switch out charms and beads or gemstones for different meanings!
Learn wire wrapping and more in our How-To Videos!
Build a line in time for spooky season with our Halloween charms! The possibilities are endless.