Desert Dawn Necklace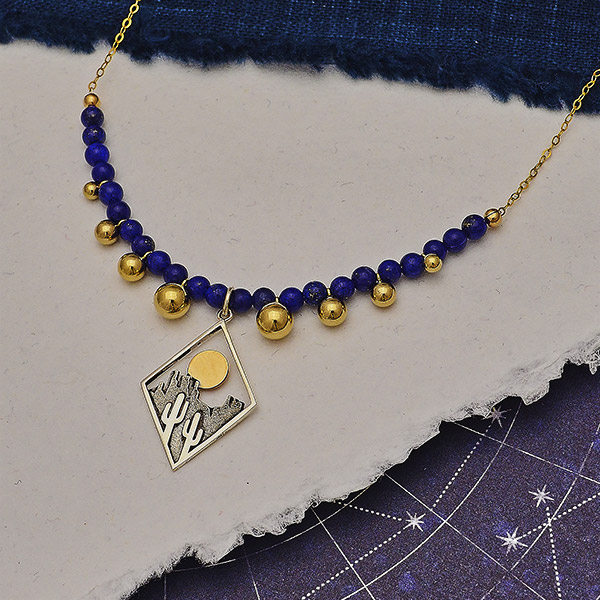 Designed by Kirsten
This necklace celebrates the beauty of the desert dawn. The warm bronze sun hanging low over the desert mountains centers this design and creates a rhythmic circle pattern along with the gold fill spheres and lapis beads.
Explore more landscape charms that hold meaning and memories for your customers.
See parts list below.