Dot Array Earrings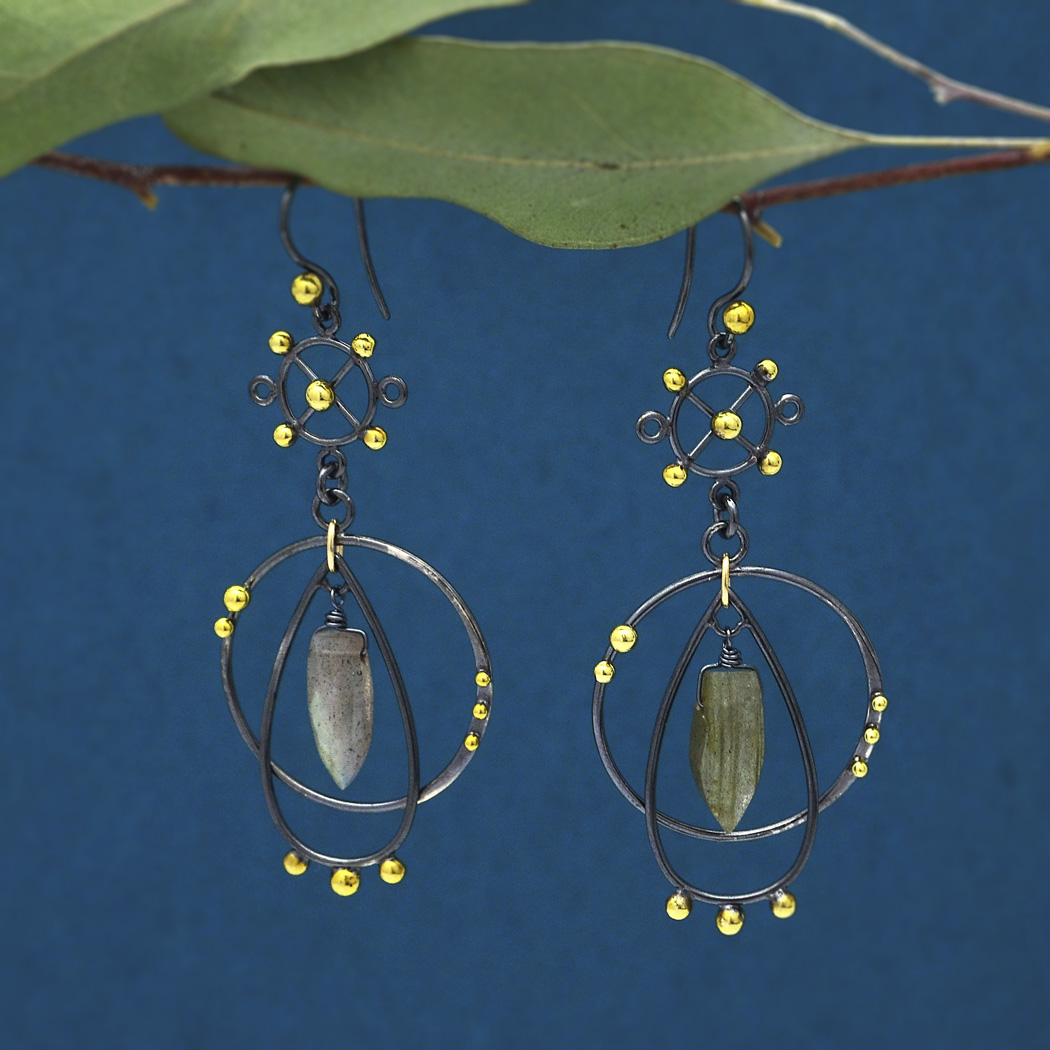 Meticulously hand placed by skilled artisans these bronze dots seem to dance as the deeply oxidized shapes swing and sway. The array of bronze granulation takes on a life of its own.
With a collection of mixed metal jewelry components as robust as we offer - and still growing - you can offer your customers new and exciting designs for sale as is, or as jewelry you make.
Feel free to replicate this design exactly as shown, or use it as a jumping off point for your own looks. Layer on more Mixed Metal Charms & Links, or simplify this design by subtracting parts for a minimalist vibe.
You could go as simple as just the earring top and one of the components below.