Drops of Insight Necklace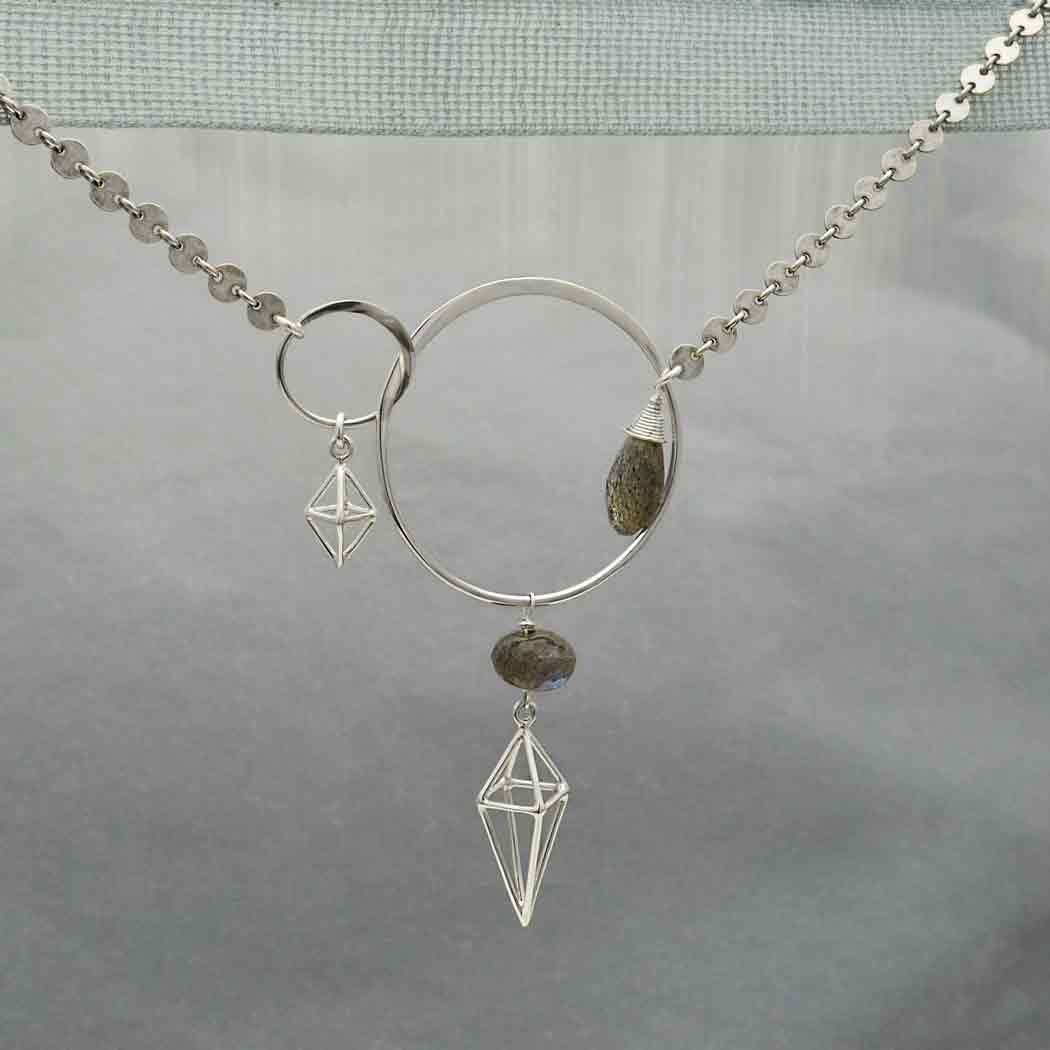 Designed by Marcy
The elegant lines of this geometric-inspired necklace will have your customers lining up! To make variations of this versatile design, simply attach your desired charms or beads to the link and the end of the chain.
Need a refresher in wire wrapping? Check out our How-To Videos.
Also check out other Links and our Geometric Charms for more variations on this design.