Emergence Earrings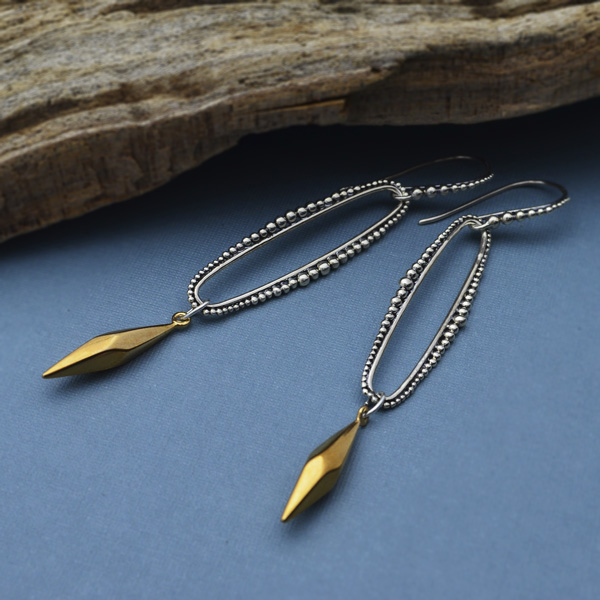 Just about anything you dangle from these granulated ling oval links looks stellar. Match granulated parts together, like these links and earring tops. The resulting look is cohesive and well curated. Find more in our Granulated Collection.
The parts you'll find there are handmade by Balinese silversmiths, who place each silver dot with great skill and patience. Whether it's carpet granulation or a center line of granulation, the effect is sometimes ethnic, sometimes modern, and always magical.
Find the parts you'll need to make these earrings in the parts list below.