Eyes of Eternal Life Earrings - Design Idea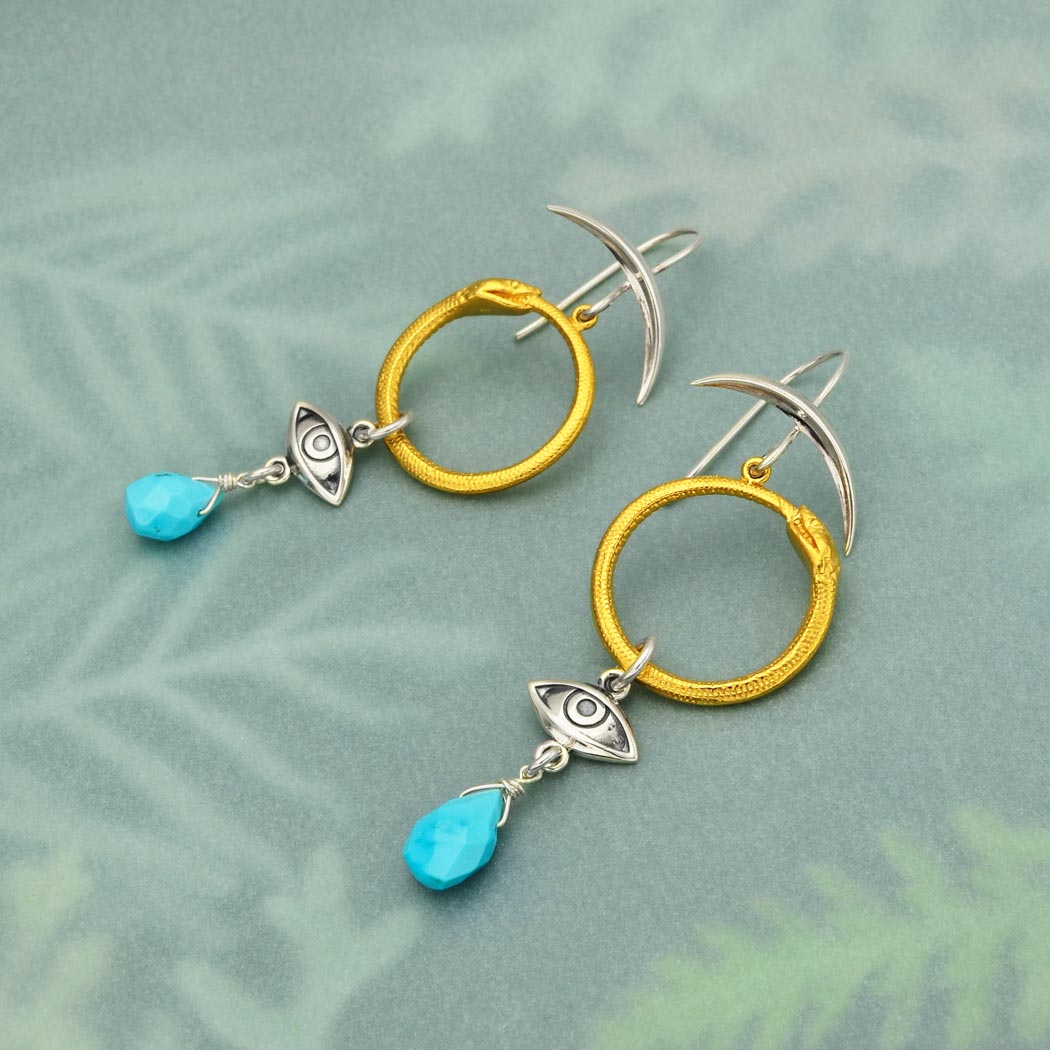 Designed by Marcy
The Eye of Eternal Life Earrings will open your customers' eyes to the deeper cycles that surround us all and tap into their inner knowing. The ouroboros is a powerful symbold of the eternal cycle of life and death, and eyes throughout history have been used to symbolize understanding, insight, and deep intuition. A turquoise teardrop has been wirewrapped to the bottom of the eye.
Learn how to wire wrap and more in our How-To section!
See more from our Snake Collection and Talisman Collection!