Family Ties Necklace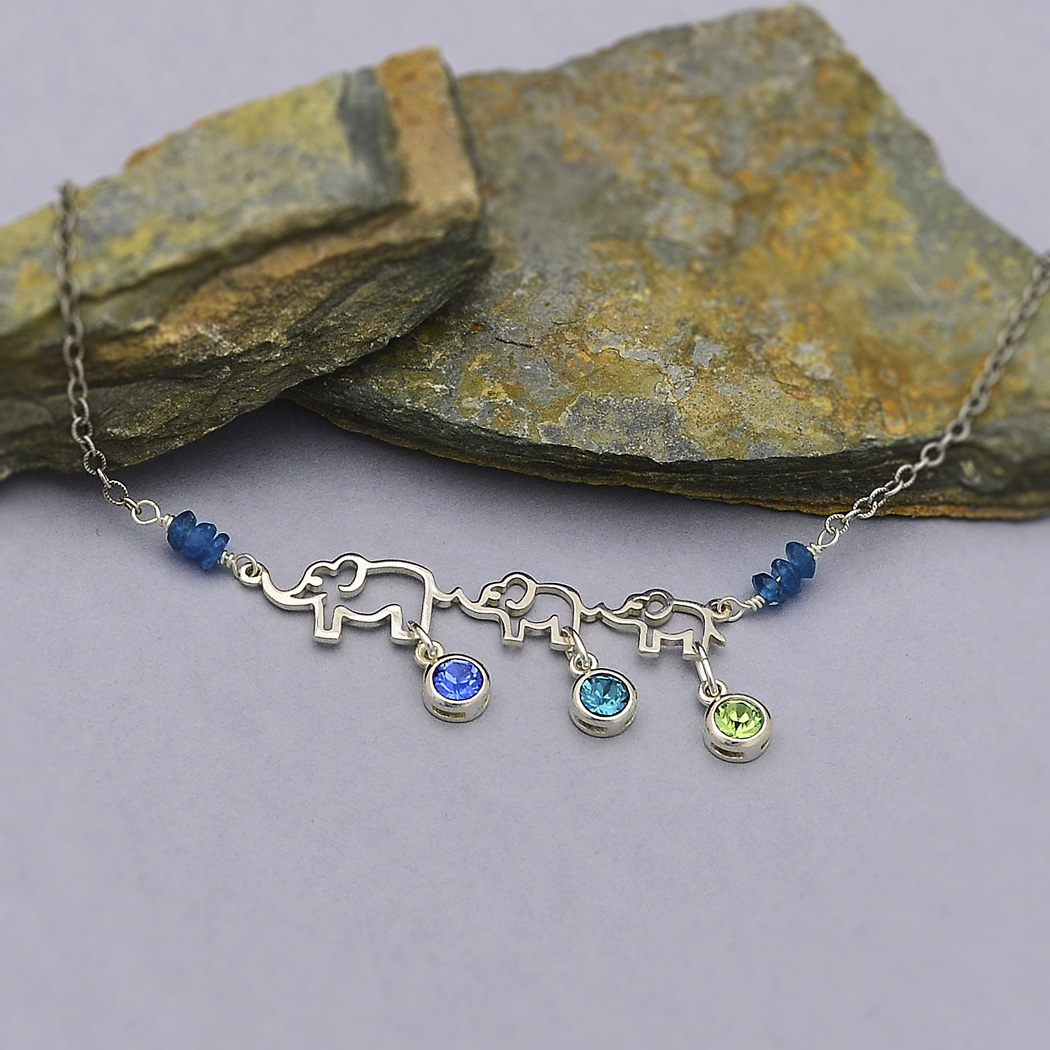 Designed by Kirsten
Celebrate mamas love for her young with this endearing elephant family charm. When you turn it into a necklace, it becomes a wonderful gift for moms & grandmas, and anyone who puts family first. And, don't forget to offer to personalize jewelry with family birthstones.
There are few other animals who are as protective and value their young and family structure as much as elephants; and like humans, elephants are capable of forming lifelong bonds with friends & family that transcend space and time.
Browse more Mom and Baby Charms, or our Animal Collection to find more adorable charms to represent families.