Forest Vibes Necklace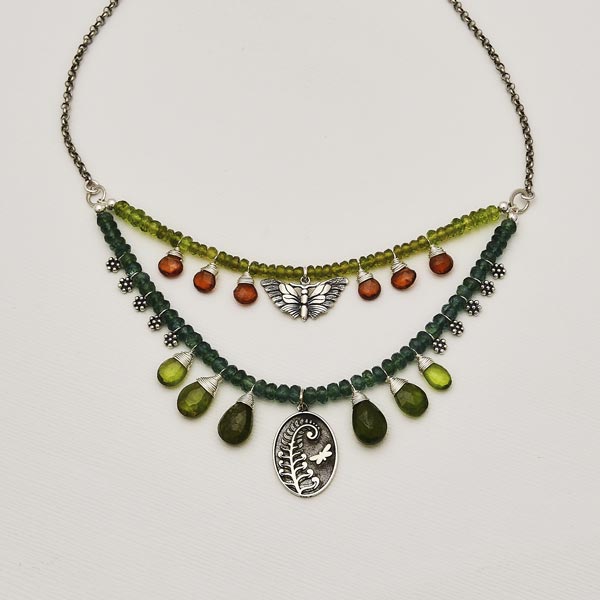 Designed by Marcy
Double strand necklaces provide you with plenty of space and opportunity to layer on the charms and create a rich color palette that tell a story. In this design we chose hues of forest greens to evoke a whimsical scene where butterflies frolic and play.
To make this necklace, simply gather your choice of beads, and start threading them on beading wire, along with tiny flower charms, butterfly pendants, and briolettes that you have wire wrapped in advance this step. Then connect both strands to the circle link, and then attach to 8 inch lengths of chain on both sides using open jump rings.
Hop on over to our "Mini Charm Collection, "Flower Charms, and "Bug Charms to get inspired to make more necklaces with a forest vibe.