Forever and Always Necklace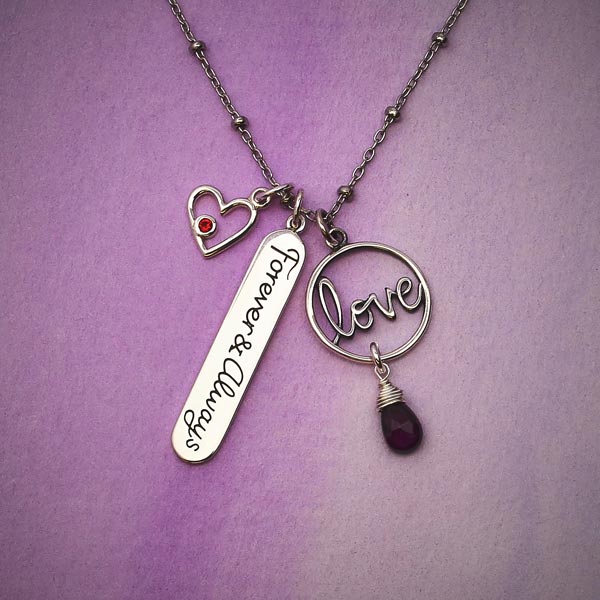 Designed by Marcy
When we find love we want it to last forever and always. We replicate its beauty through art, the photos we take, even the jewelry we make. We return to them again & again. We revisit our favorite paintings in museums, fill our Pinterest accounts with beautiful objects we can return to over and over. Love - its beauty & its pain - is part of the human condition. And, why art is as human as our beating heart.
May you find love, and make jewelry your clients will return to again & again - forever & always.
Select message charms to fit any occasion, and accent with your choice of Hearts!