Galactic Eye Earrings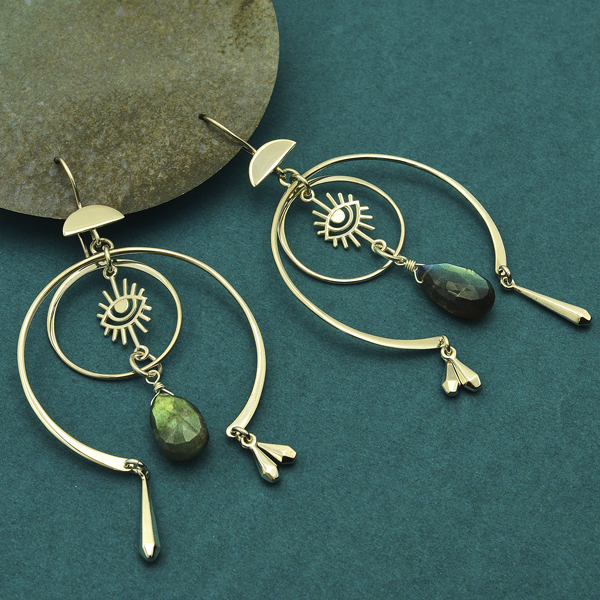 Designed by Kirsten
Large bold earrings are perfect for Zoom Calls!
These galactic earrings started off with our crescent moon pendant with holes - we embellished them with faceted spike dangles, evil eye links, and a flashy gem. There literally are so many different directions you can take this sleek partial circle pendant. Two holes are provided at the bottom for connecting whatever you can dream up. Chain, spikes, gemstone beads - large and small.
Browse our Link Collection for links and connectors in all shapes and sizes!