Geometric Drops Necklace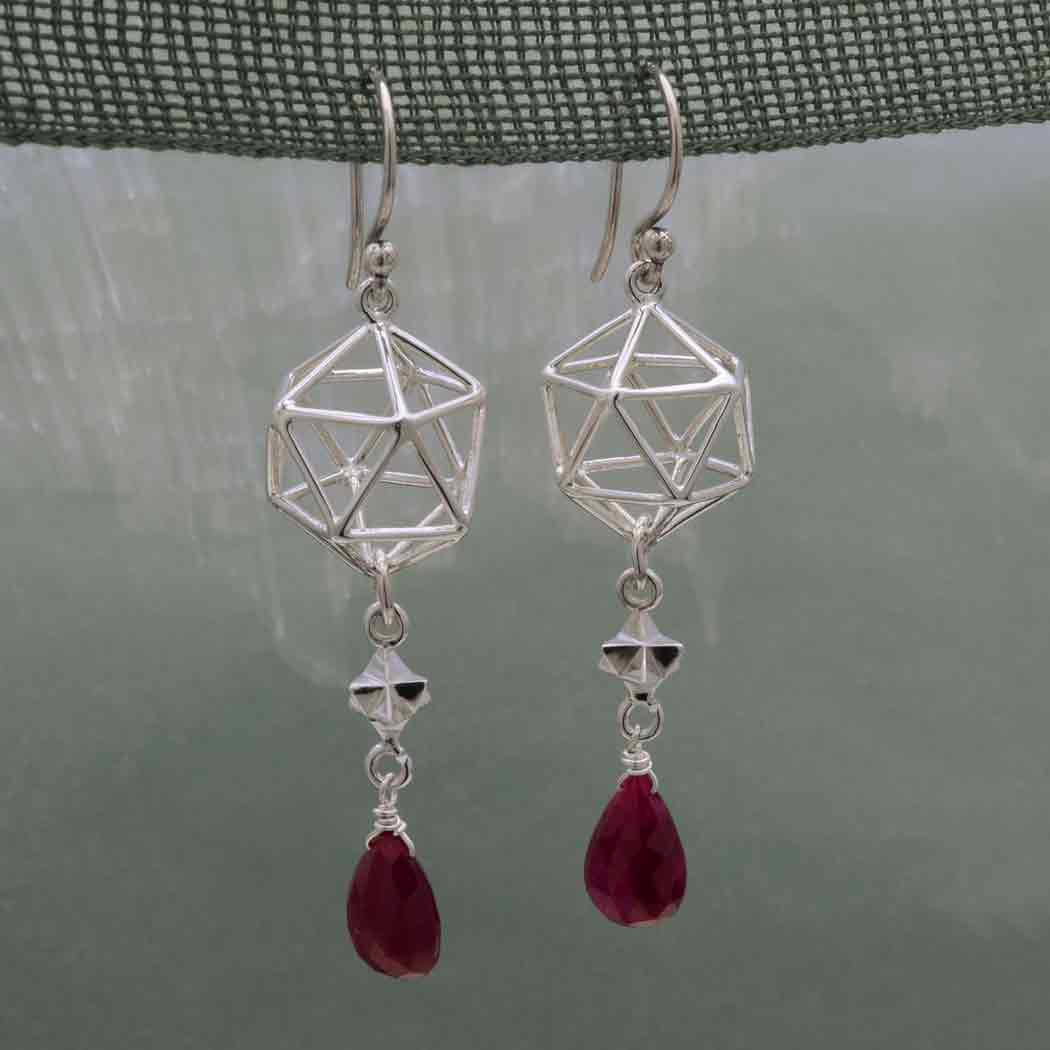 Designed by Kirsten
These geometric-inspired earrings have a touch of the gothic with the ruby teardrop at the bottom! To make variations of this versatile design, simply attach your desired charms or beads to the bottom link.
Need a refresher in wire wrapping? Check out our How-To Videos.
Also check out other Links and our Geometric Charms for more variations on this design.