Glisten Earrings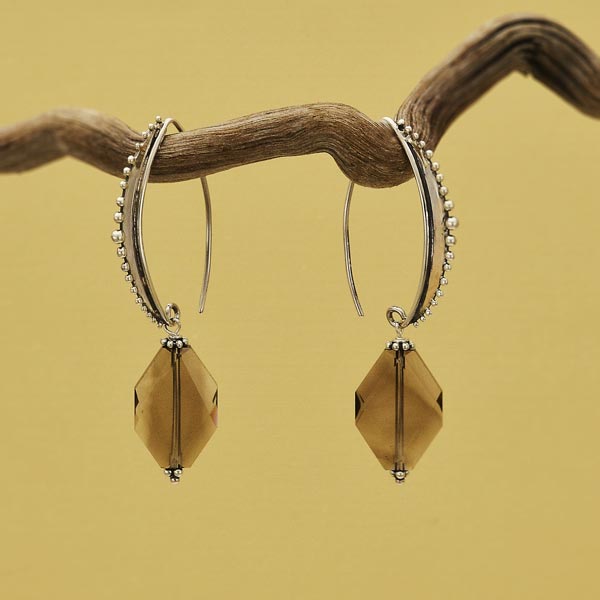 Designed by Nina
Little dots of silver dance on the edge of these large hook earrings like dew on tropical leaves. When you design with big, dramatic hook earrings with such details there's not much more to do than choose matching beads from your stash. We know you're busy with all the other details of running a jewelry business!
Here we topped the beads with granulated spacer beads that emphasize the same detail on the hook earrings.
Explore the variety of Large Hook Earrings we offer.