Glowing Ember Earrings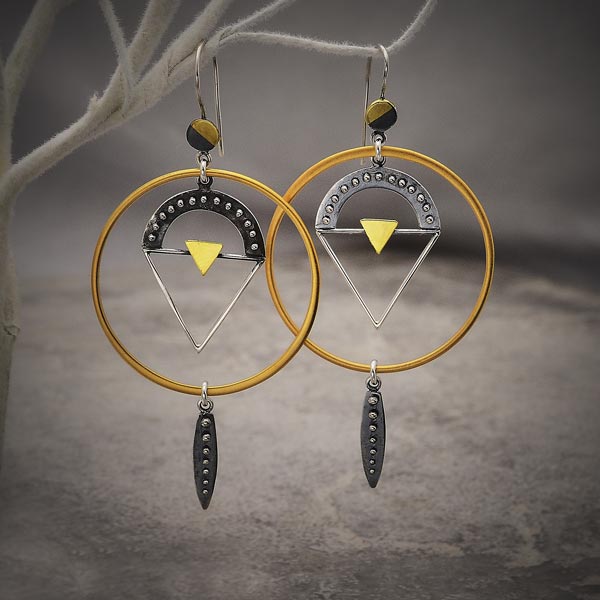 Designed by Kirsten
Make earrings that seem to glow from within when you mix metals, like the glow of 24K gold vermeil finish with the warmth of bronze, and the contrast from deep dark oxidized silver. The drama is stunning, and hard to beat.
To start your mixed metals journey, it's easiest to pick up pieces you love in a variety of sizes and finishes. Then, start mixing and matching. And, with the circle earring tops shown here you get the best of both worlds - half black & half bronze.
Start exploring the Mixed Metal Collection, a curated selection to start you off on the right foot!
Please Note: The Ear Hook w Bronze and Black Silver Disk have been discontinued. A replacement has been listed.