Guiding Crescent Earrings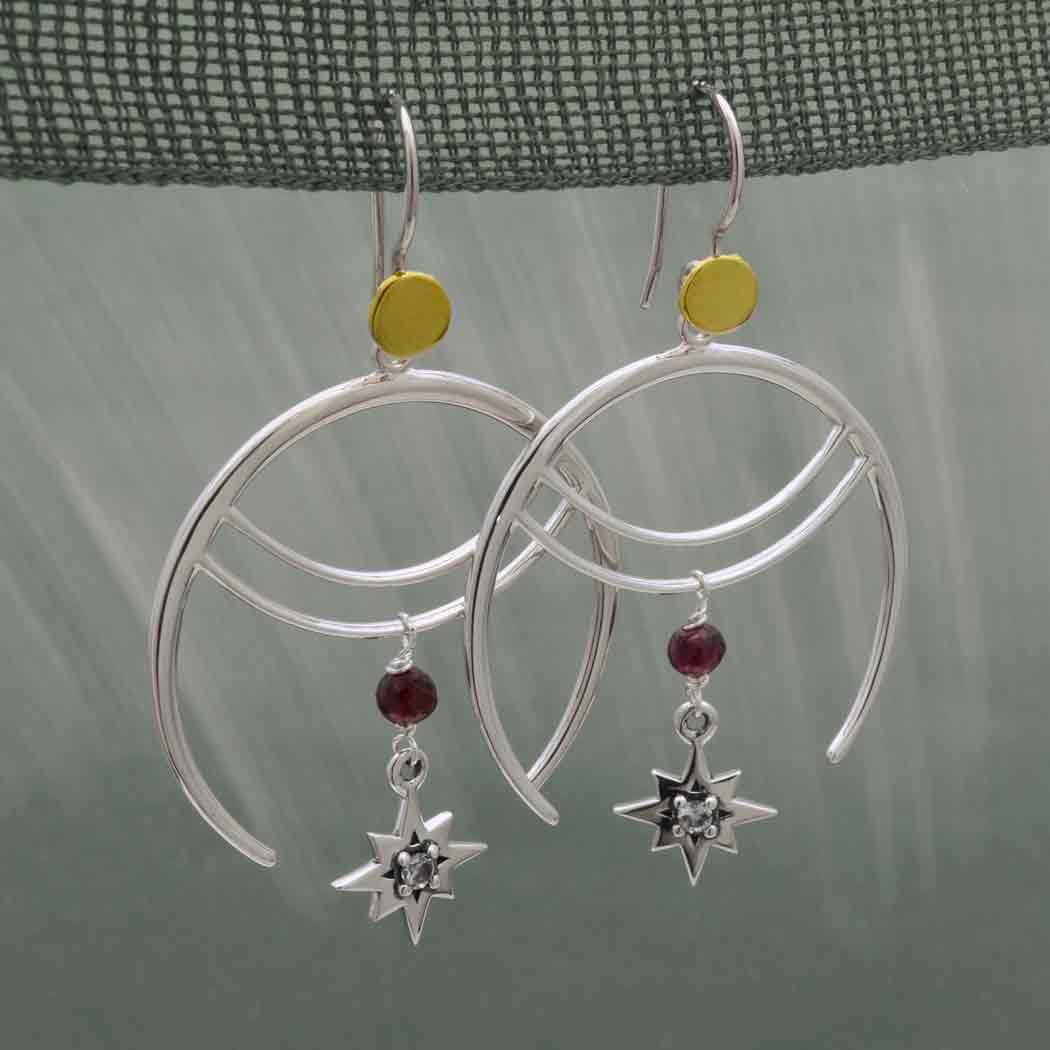 Designed by Kirsten
For those days when your customers could benefit from guidance from the heavens! The crescent moon charm and star charm combine well for an elegant celestial vibe. Switch up this design by including different pieces from our Nano Gem Collection, or attach different beads to the bottom of the crescent charm. The possibilities are endless!
Need a refresher in wire wrapping? Check out our How-To Videos.
Also check out other Links for more variations on this design.