Guiding Light Earrings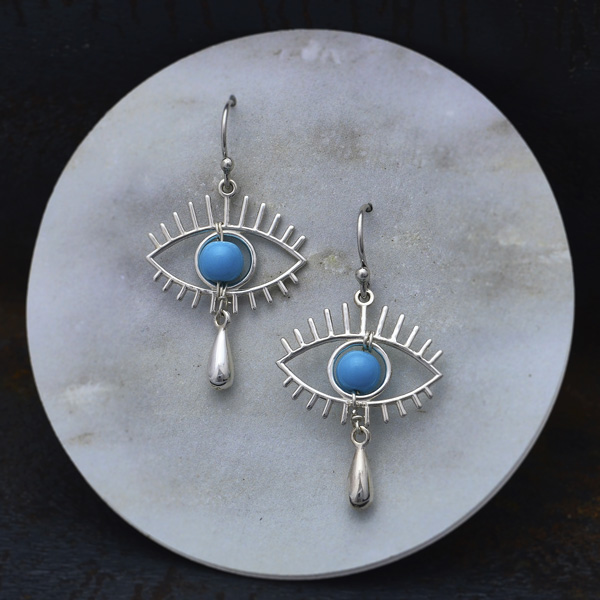 Designed by Nina
Earrings like these feel light and airy. Just the thing to lift your mood on days when you need a pick me up. All seeing eyes like this one offer the wearer guidance and protection from those who might be sending negative enerrgy in your direction, and really, who couldn't use that?
In this earring design highlight beads of your choice in the center to create the eye's iris. And, we added a silver droplet to evoke a teardrop, and honor sadness when it comes our way, rather than tucking it away.
Infusing your jewelry with meaning and mood might be just what your customers are looking for. Jewelry provides a safe canvas to feel vulnerable and strong. Which might just be one in the same.
Find the parts in the list below. Shop the Talisman, Skull and Bone, and Good Luck Charm Collections for more inspiration.