Gypsy Necklace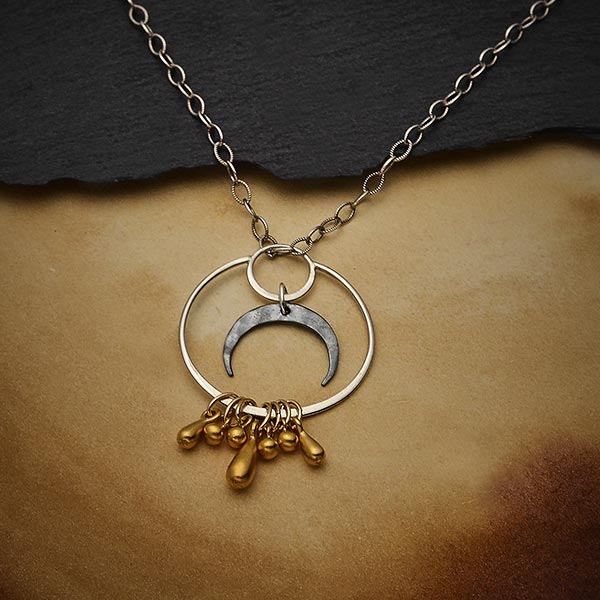 Designed by Nina
Let the Saharan moon be your muse when you create gypsy necklaces using black inverted moons, large eclipse pendants, and ruffles of gold droplet charms. The eclipse pendant offers you an elegant frame to embellish any which way you please. Here we kept to a mixed metals palette of black, gold, and silver, but take it in a different direction with bold, bright colors and beads too!
Get inspired, play, and make jewelry. Mixed Metals and Star & Moon Collections will make good places to start, then go from there!
Please note, the scored cable chain pictured is no longer available and has been substituted with a comparable cable chain in the links below.