Hearts on Fire Necklace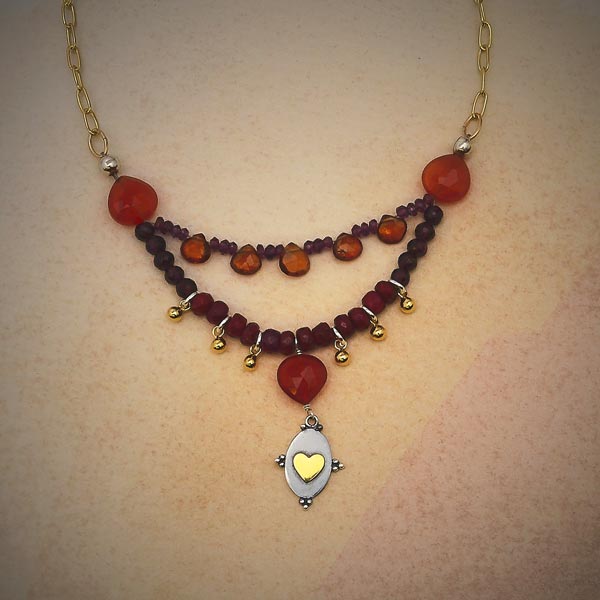 Designed by Marcy
Love can set our hearts on fire, our passions ablaze, and make us do the craziest things. Run towards it with an open heart.
To make this necklace, select warm-hued gemstone beads from your collection, and embellish them with tiny gold accent charms, and add a Gothic style focal point with this heart charm on an oxidized silver frame. Then, use two lengths of beading wire to thread your beads and charms onto, then attach both to the chain using crimp beads, and then hide the crimps with crimp covers.
If you're new to jewelry making, watch a How-to Video that shows you how to finish a necklace or bracelet with crimp beads.
Find more Mini Charms to use as accents, and a wide selection of Heart Charms.