Honeycomb Earrings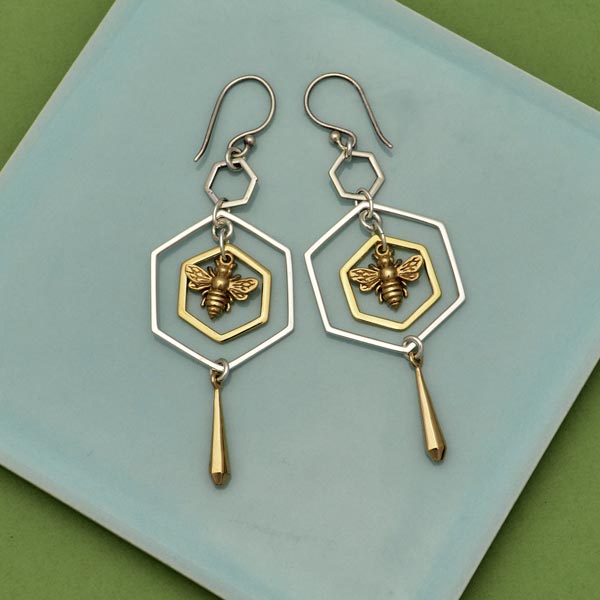 Designed by Marcy
Hexagons are one of the most efficient shapes found in nature. We see them in all kinds of molecular structures, from the rings of Saturn to turtle shells - and, most famously, honeycombs. Hexagons also happen to make delightful building blocks for jewelry. You can stack them one on top of another in different sizes, and even nest them within one another to add dimension to your designs.
For added drama that will have heads turning, place our best-selling bee charm right in the center, and finish off with a faceted hexagon droplet charm.
If you're new to jewelry, these are a great pair of earrings to start with, because they simply require you to cut off a few jump rings, and re-attach all the components with jump rings that open & close. Once you order all the pieces, we suggest laying them out, figure out how you want all the pieces to fit together, then get started.
Watch a video on how to Properly Open & Close Jump Rings. You'll be making jewelry in no time!