Into the Night Necklace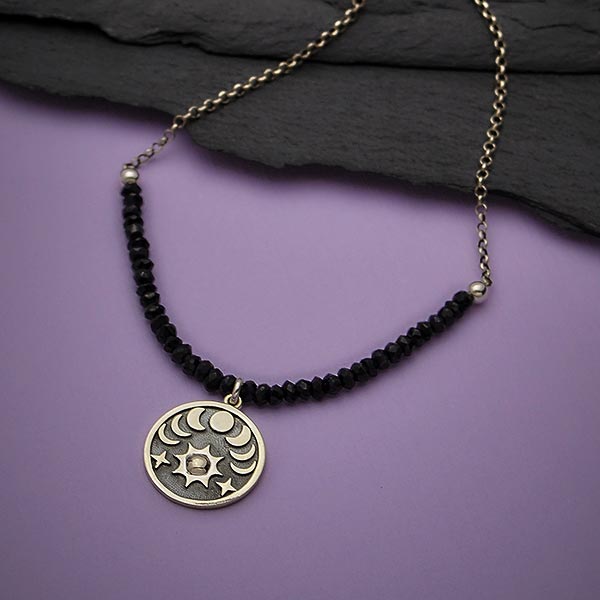 Designed by Marcy
Let the beauty of the night skies guide your jewelry design choices, from color (here we used black garnets) to charms that feature moon phases and other celestial bodies. The solar star near the center of this charm stands in relief to the surface. It's little details like this your customers will love, and find hard to say no to!
Explore more of the night sky in our Stars and Moon Collection of Charms.
New to jewelry design? Learn to Use Crimp Beads and more in our Video Library full of FREE jewelry how-tos.