It's About the Journey Necklace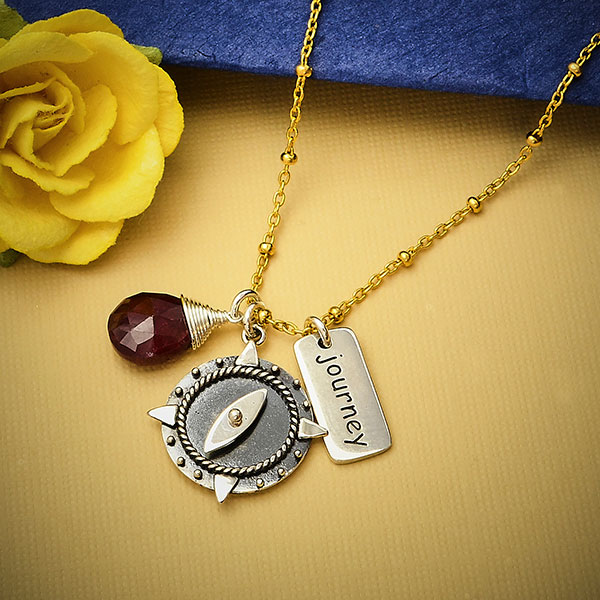 Designed by Kirsten
New beginnings can be scary & exciting. Making jewelry for friends can ease the stress.
There are those who celebrate every step of every journey, saying it's more about the journey than where you end up. And, then there are those who may need a little nudge to take that first leap of faith.
Either way, let them know you support their journey by making jewelry that perfectly expresses this sentiment. The compass charm serves as a reminder to trust themselves - that they will find their way.
Great gift idea for new grads, anyone starting a new career, or going through divorce. Explore our Collection of Graduation Charms and Message Charms for more options.