King Cobra Necklace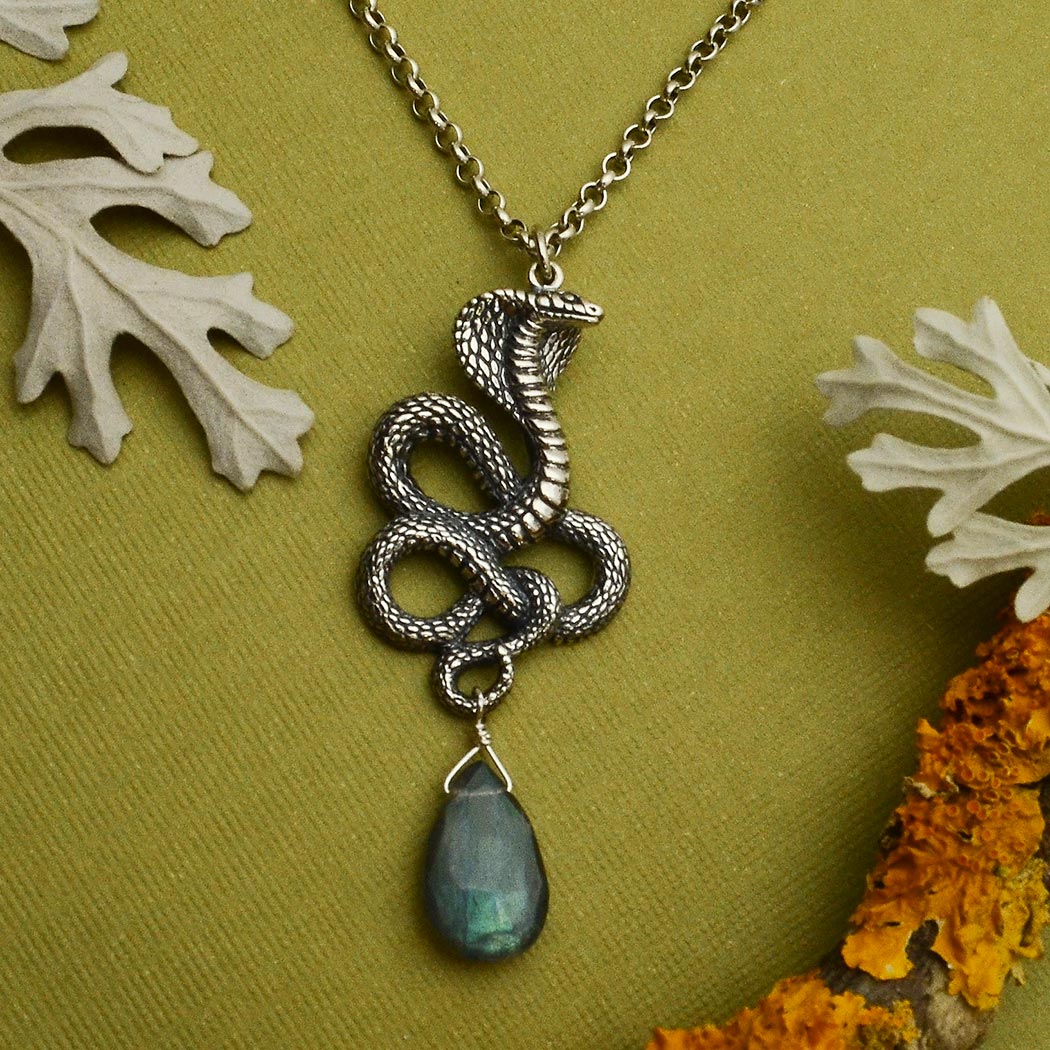 Designed by Kirsten
Charm your customers and set them in a trance when you make this necklace. Her hypnotic waves and reptilian texture makes this cobra a dramatic centerpiece any snake lover will adore. At the very tip a space is provided for you to dangle your favorite beads & charms.
Your customers can wear this necklace as a talisman to channel the transformative power of the cobra. Shop more talisman charms to add to your designs as well!
Link to parts are below.