Let It Snow Necklace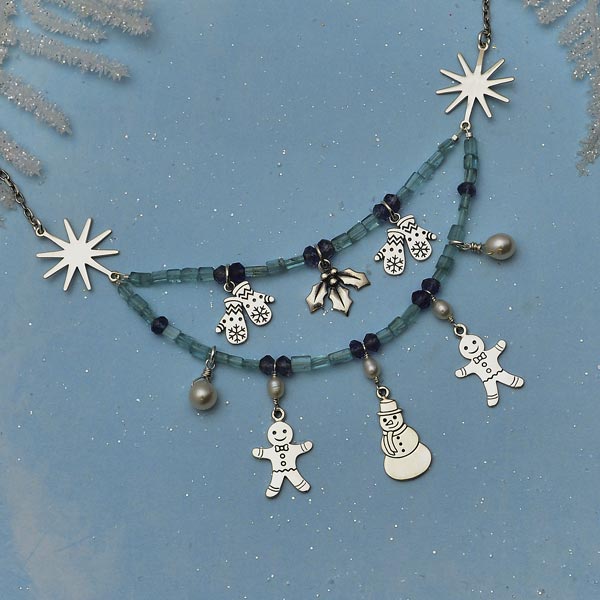 Designed by Juanita
Nothing gets you in the holiday mood like donning crazy Christmas sweaters and holiday inspired jewelry. In making this necklace we wanted to highlight all the fun activities we look forward to every holiday - like baking gingerbread cookies, building snowmen, and knitting mittens.
To make this necklace, we gathered a collection of charms and selected icy-hued gemstone beads & pearls that evoke snowballs. We then cut a finished chain in half, attached the cheerful star link, then threaded on all our charms and beads along two strands of beading wire. Once your inspiration strikes, getting all the charms you need is easy at Nina Designs.
Just take a dive into our Holiday and Family Collections for a good start.