Love Bound Necklace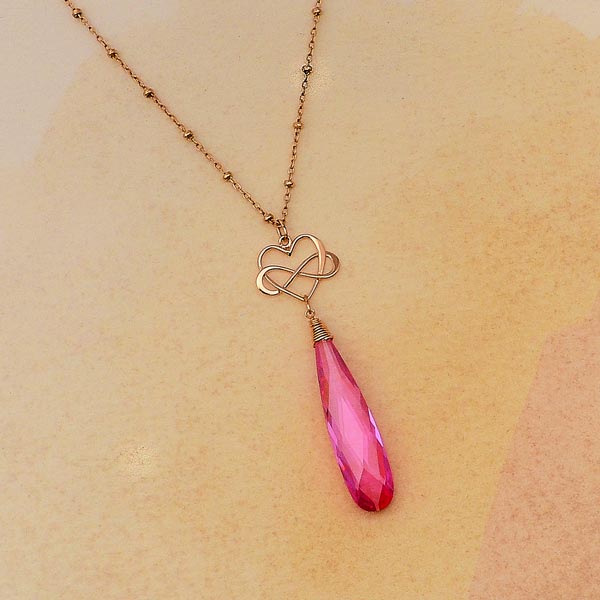 Designed by Marcy
Here we present two symbols of love - the heart and the infinity - bound together, forever in embrace. This infinity heart has the added bonus of open spaces that are perfect for adding dangles & beads in infinite combinations.
This simple charm necklace is just the thing for romantic occasions, like weddings, anniversaries, and a romantic night out.
Our entire line of Rose Gold is just the thing for romantics!