Luna Moth Necklace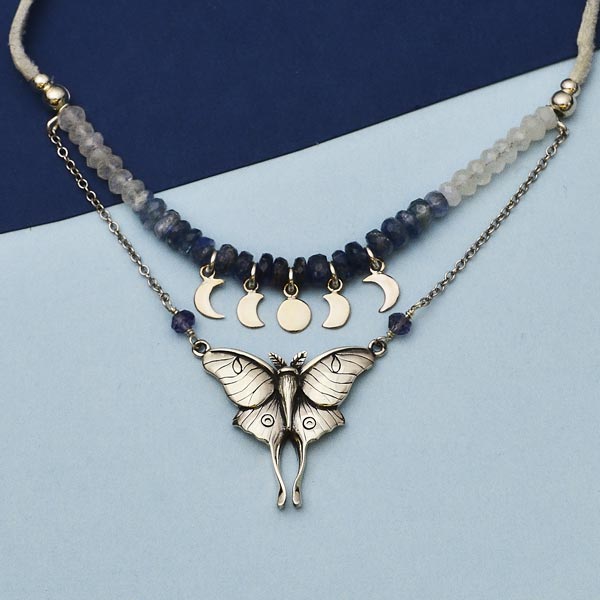 Designed by Marcy
Create a magical midnight scene by layering on moth and moon charms in one magical necklace. This multi-layered Luna moth is driven out into the night in search of moonlight and magic.
To make this necklace, you'll use three techniques: wire wrapping, stringing onto beading wire and joining to leather cord. the Luna moth is wire wrapped to a short length of chain, and together with the moon charms & gemstones, threaded onto beading wire. Then attach this entire unit to the leather cord using a crimp bead & crimp covers. Then we finished the leather cord with a tulip crimp clasp.
We kept the color palette simple with only blues and whites, and created a ombre effect by grouping shades of blue.
Here are some jewelry making lessons to get you started:
How to Attach SoftFlex to Leather