Mayan Sun Earrings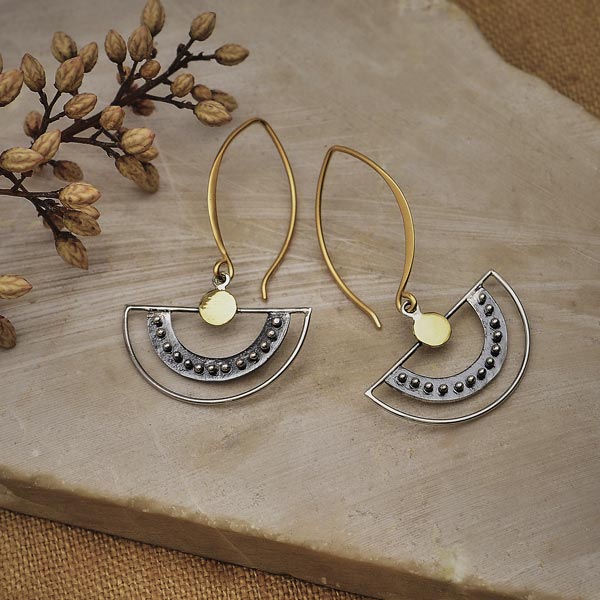 Designed by Kirsten
Sometimes two parts come together to form a bright, beautiful pair of earrings that were just meant to be. The fan shaped, mixed metal charm evokes Mayan design, and looks perfect when showcased on a pair of longer earring tops that drop down from the ear a bit.
Making these earrings couldn't be easier. Simply cut off the jump ring, open the loop on the hook earrings to attach.
Peruse our vast selection of earring findings to add to your shop's listings.
Find fabulousness in the Granulated Collection and the Mixed Metals.