Midnight Sea Earrings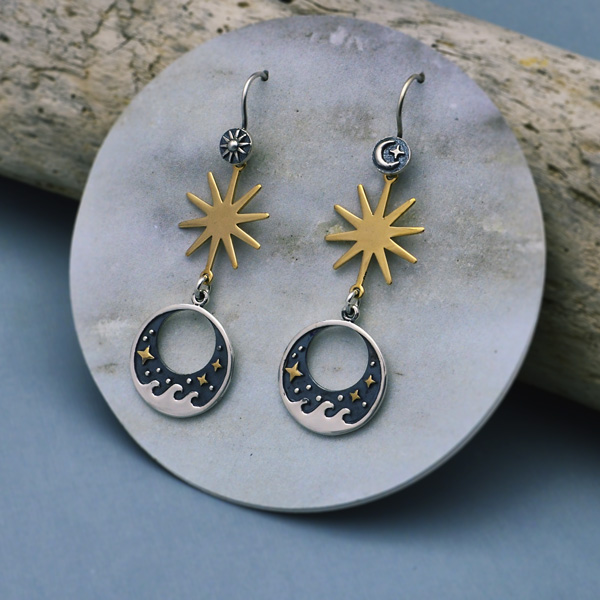 Designed by Nina
Design jewelry with landscape charms and stars and moons that has the power to transport your customers to fairy tale, far away places they dream of going. In this earring design that place happens to be on a sailboat transversing the midnight seas.
Evoke magical places with Fairy Tale, Landscape, and Nautical Charm Collections.
Find the parts you need to make these earrings below.