Moonlight Diamond Earrings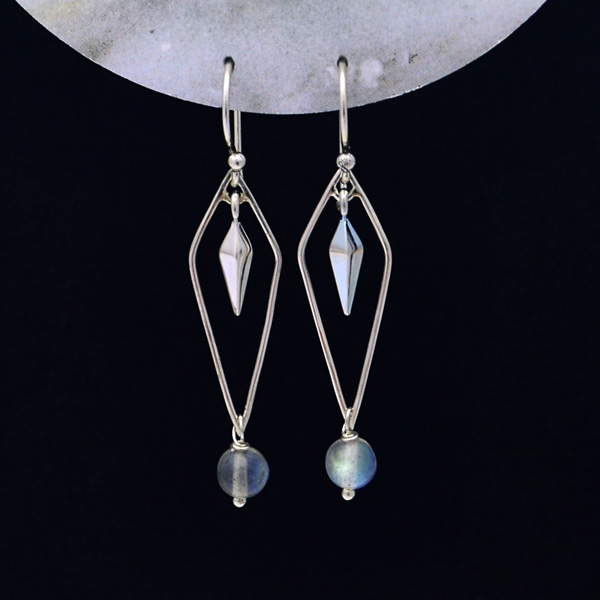 Designed by Nina
Light and airy, these diamond shaped links are a celebration of space and minimalism.
Discover the variety of geometric shapes we offer in Jewelry Links you can use to inset and dangle charms below.
Mirroring two shapes together is a winning strategy in jewelry design.
Pick up the parts below to get started.