Ocean Spray Earrings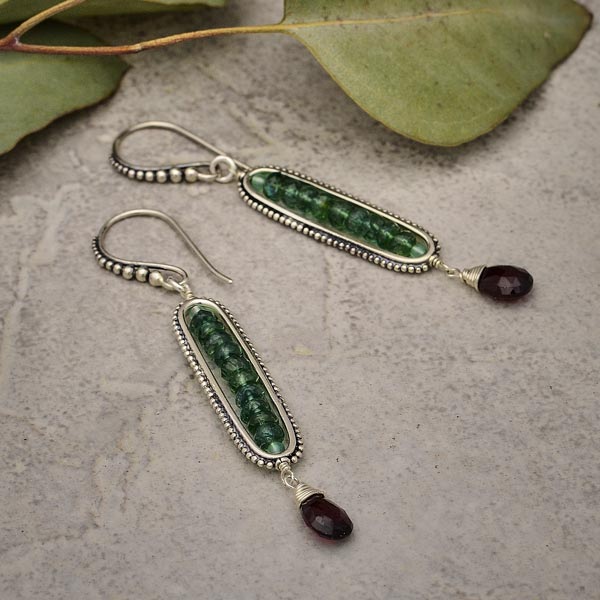 Designed by Marcy
Evoke the beauty of water when you make these splashy earrings. Water moves in captivating ways. It splashes. It falls. And, it sprays forming tiny droplets, much like the granulated dots on these oval frames and the earring hooks.
In fact, when the Balinese silversmith makes these granulated designs, she torches silver until it melts, forming liquid balls of silver that she then hand places just so.
Use the oval frame to showcase ocean-hued beads, and finish off with an accent briolette bead. To make these earrings: make a wire-wrapped loop with the silver wire, draw wire through one side of oval frame, thread beads onto silver wire, draw the other end of the wire through the other side of the oval frame (carefully so that the beads don't drop off), and wrap another closed loop on the outside of the oval frame. Use an open jump ring to attach to the hook earring top, and directly wrap the briolette bead to the bottom loop.
Here are some Classrooms to Learn Wire Wrapping: Wire Wrap a Link, and Wire Wrap a Briolette.