Perfect Day Earrings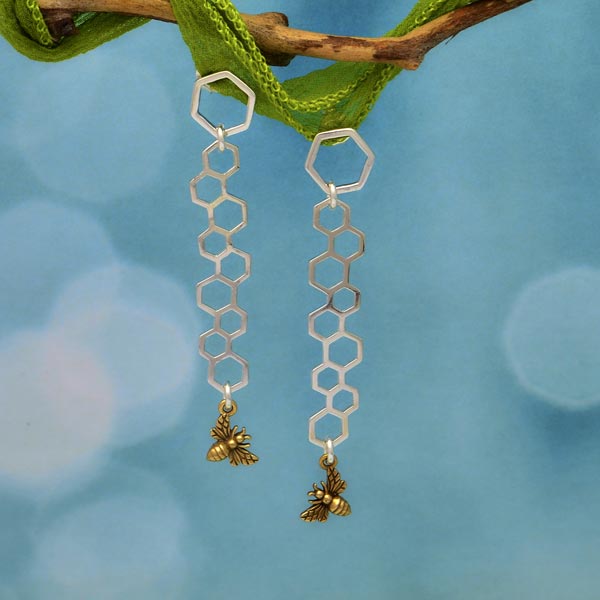 Designed by Marcy
The skies are sunny. The flowers are blooming, and the bees are buzzing. You wake up on the right side of the bed, put on your hiking boots & completely sensible bee earrings, and head out to enjoy this perfect day.
We think these earrings are the bees knees! They are unique, long post earrings with a geometric vibe, and finished with the most adorable bee charm. The long honeycomb charm pairs well for earrings because they can be flipped to make left & right sides. And, the bee charms come in left and right side hanging versions. How lovely!
And, even better is how easy these earrings are to make. All you need to do is cut off a few jump rings, and attach components together with jump rings you can open & close again.
Discover more Mini Charms, Bug Charms, and Geometric wonders.