Queen of Yantra Earrings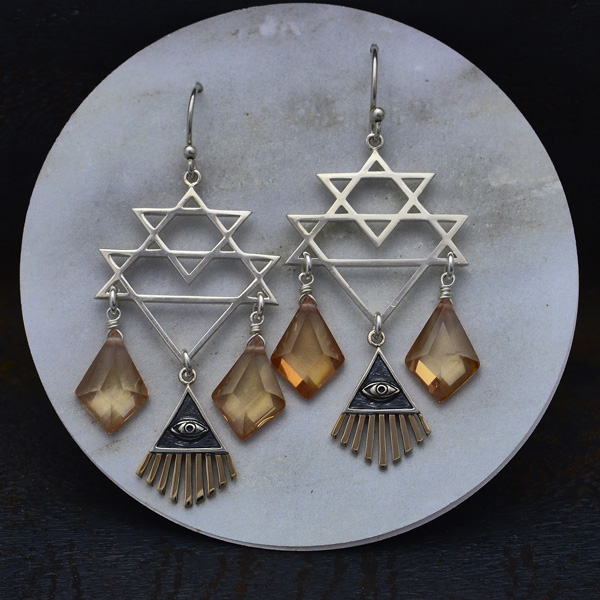 Designed by Marcy
Channel the mystical forces of the universe when you combine the all seeing eye with rays with interlocking triangles of the Sri Yantra, representing both the cosmos and the human body. Designs like this one highlights the way repeating shapes (in this case triangles) creates cohesion and feels satisfying on a subconscious level.
Find all the parts you need in the list below.
Discover more magical, mystical charms in the Talisman and Geometric Collections.