Rainbow Chakra Earrings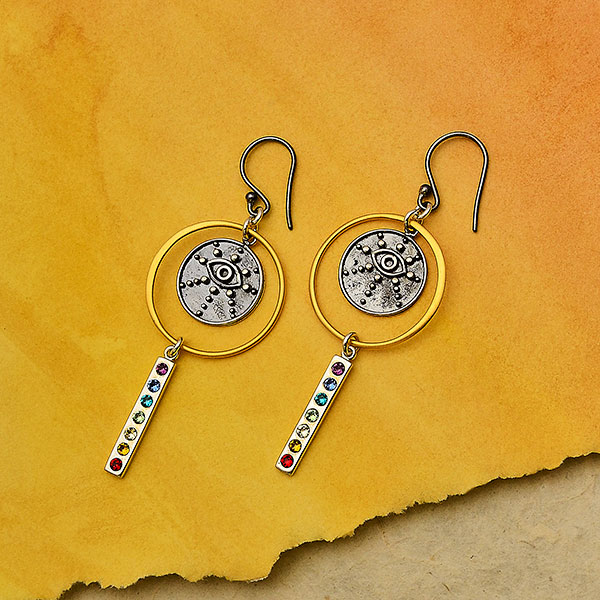 Designed by Marcy
Embrace your inner yoga goddess when you wear these magical chakra earrings. Chakras are energy points in the subtle body, rather than the physical body, and are located at major intersections of blood vessels and nerves. Each chakra represents a different color.
These chakra earrings are quick and easy to make! All you need is a few jump rings to assemble.
Browse for more goddess inspired charms in our Yoga Collection.