Reaching for the Stars - Earrings Design Idea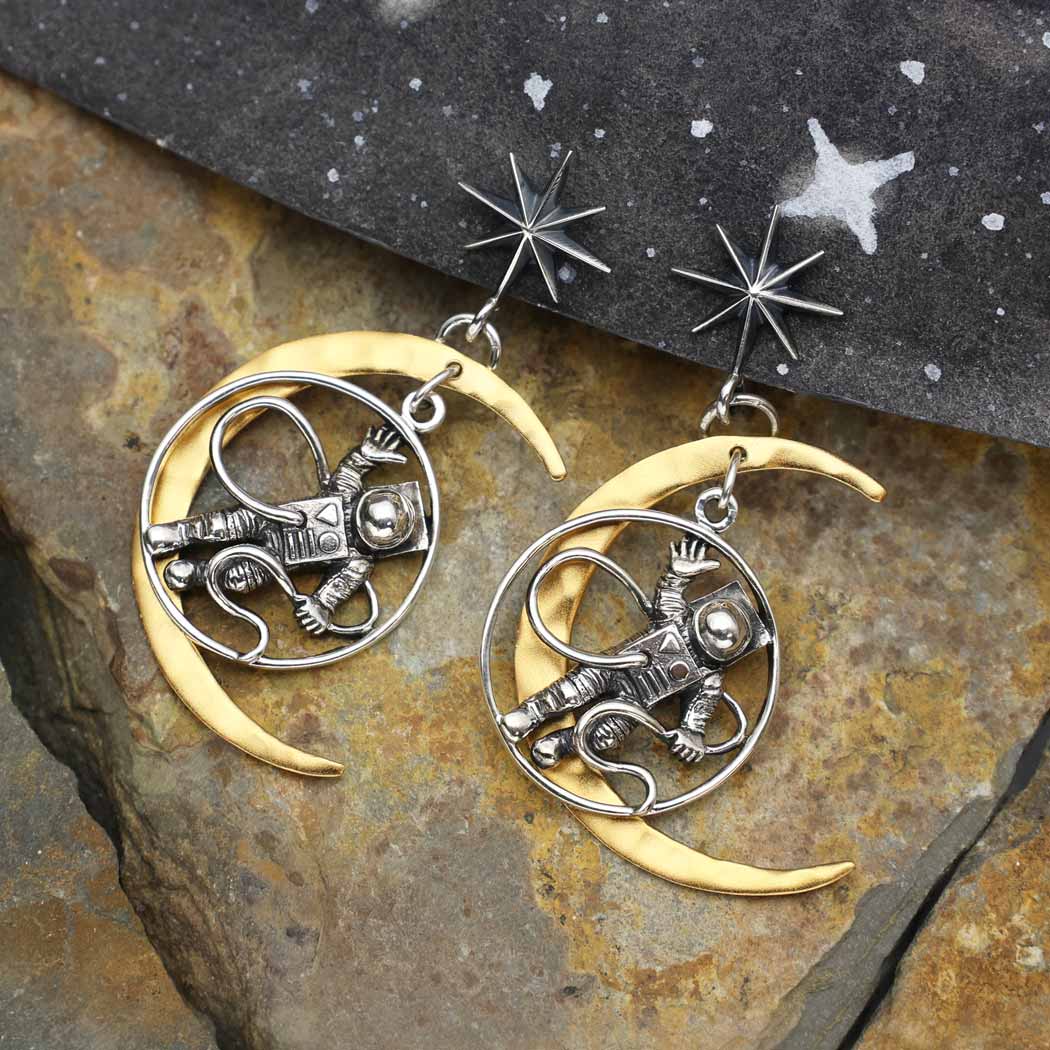 Designed by Emma
This astronaut has dreamed of visiting the moon since childhood – they worked and worked towards their dream, they made it to the moon, and now they're reaching for the stars.
This design idea is simple to assemble and has delightfully dynamic movement. Please note that the earrings hang similar to how it was photographed, with the astronaut hanging slightly in front of the moon (not aligned in the middle).
Find more of our space jewelry!