Seeds of Life Necklace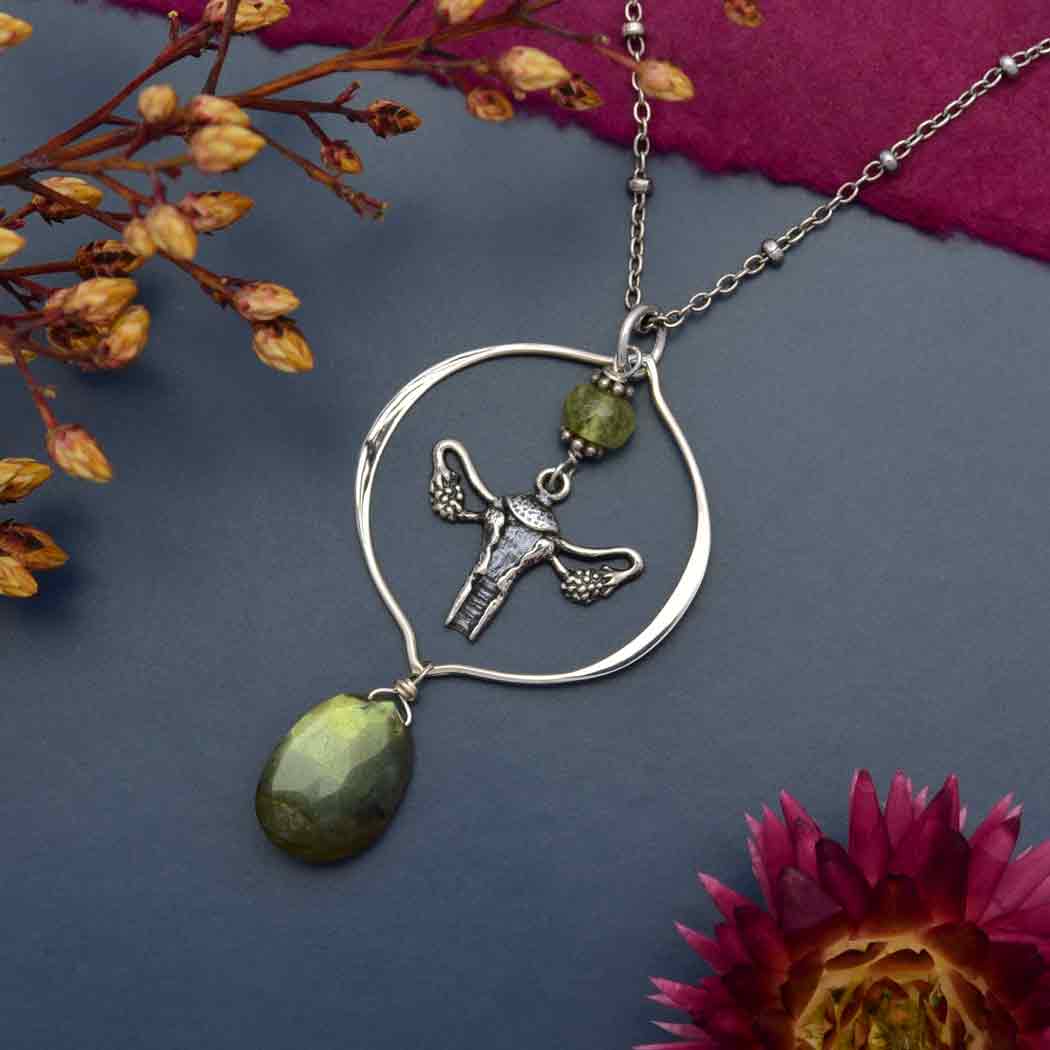 Designed by Leah
The womb is a sacred symbol of new life. Call in divine feminine energy for your customers with this necklace that centers our detailed uterus charm. The large labradorite teardrop calls in healing, creativity, and higher consciousness; while the kyanite rondelle balances energy and dispels blockages. Customize with your favorite body part charm and beads for different purposes.
Learn bead wrapping and more in our How-To section.
Discover more charms in our extensive charm collection.