Skull Necklace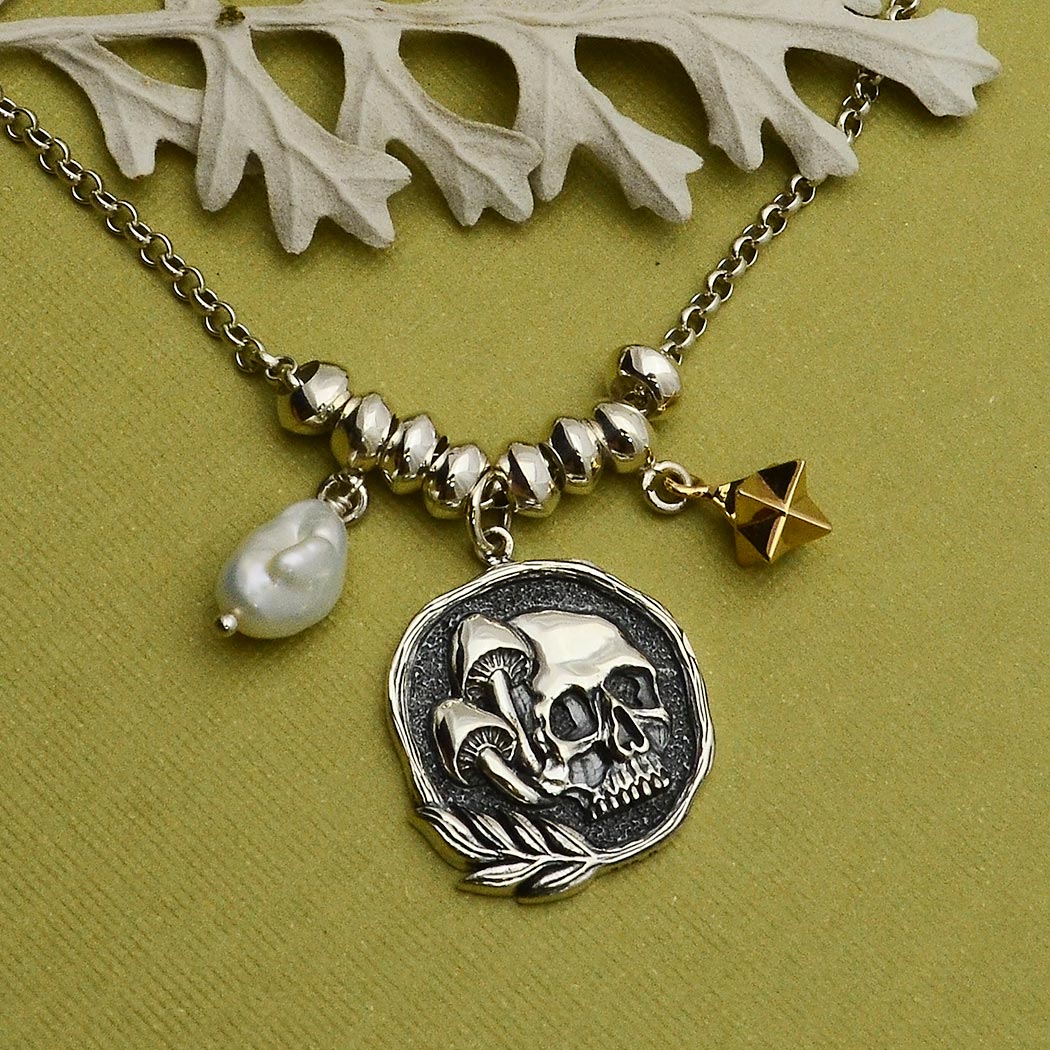 Designed by Leah
Make this skull necklace for your customers as a reminder that life is fleeting. In this macabre scene two mushrooms sprout inside a human skull, transforming dead matter into fertile soil making way for something new. It is a story of loss, transformation, and hope.
Add complimenting accents to your necklace and easily space them out where you want them using these spacer beads. To make this necklace design all you have to do is thread all your elements onto a finished chain.
Find all the parts in the list below.