Spring's Promise Earrings and Necklace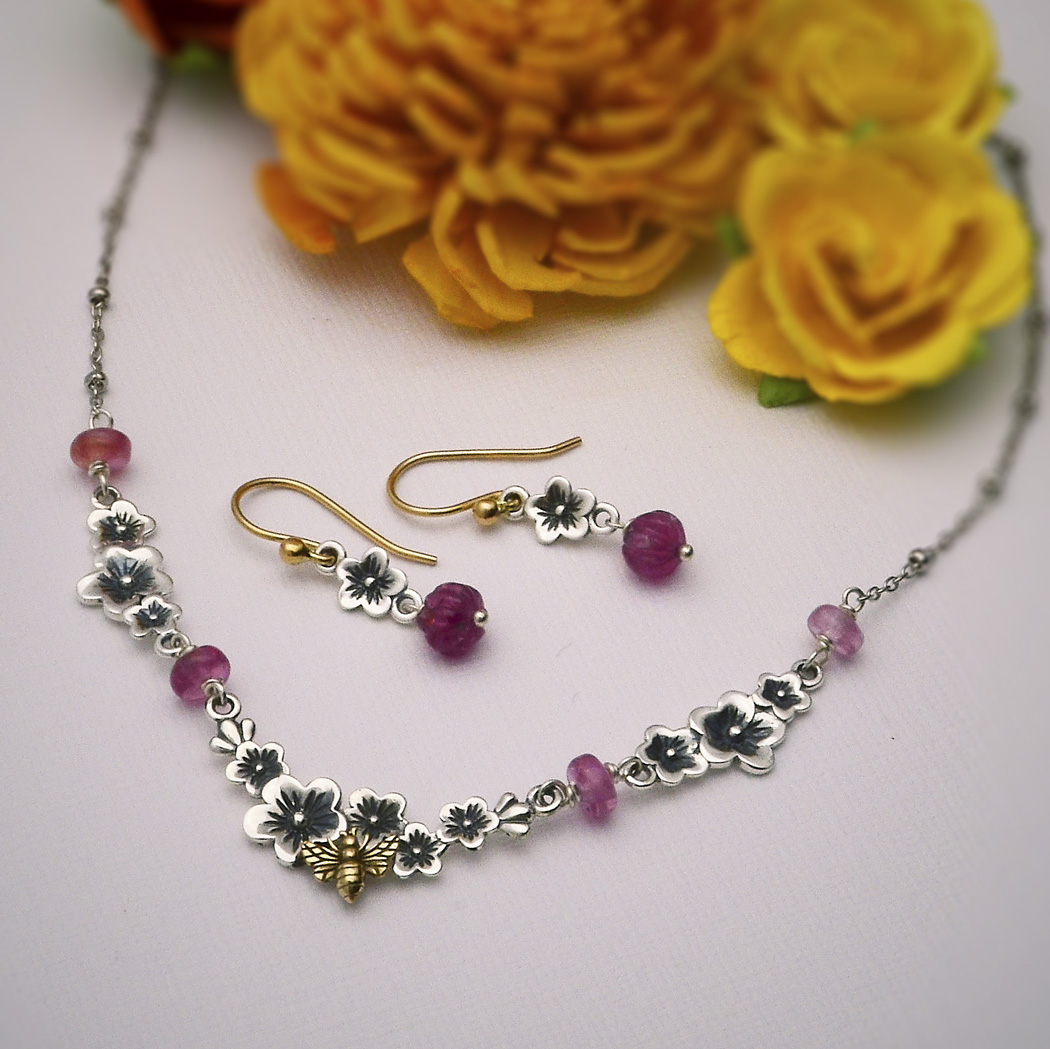 Made by Nina
Designed to be used together or on their own, cherry blossom links and festoons become romantic matching earring and necklace sets - perfect for spring weddings, anniversaries, and to celebrate new motherhood. Cherry blossoms mark the return of spring and all the promise it holds.
Find more Flower and Leaf Charms to start making jewelry your customers will delight in wearing.
Find all the parts for this set in the list below.