Stacked Diamond Earrings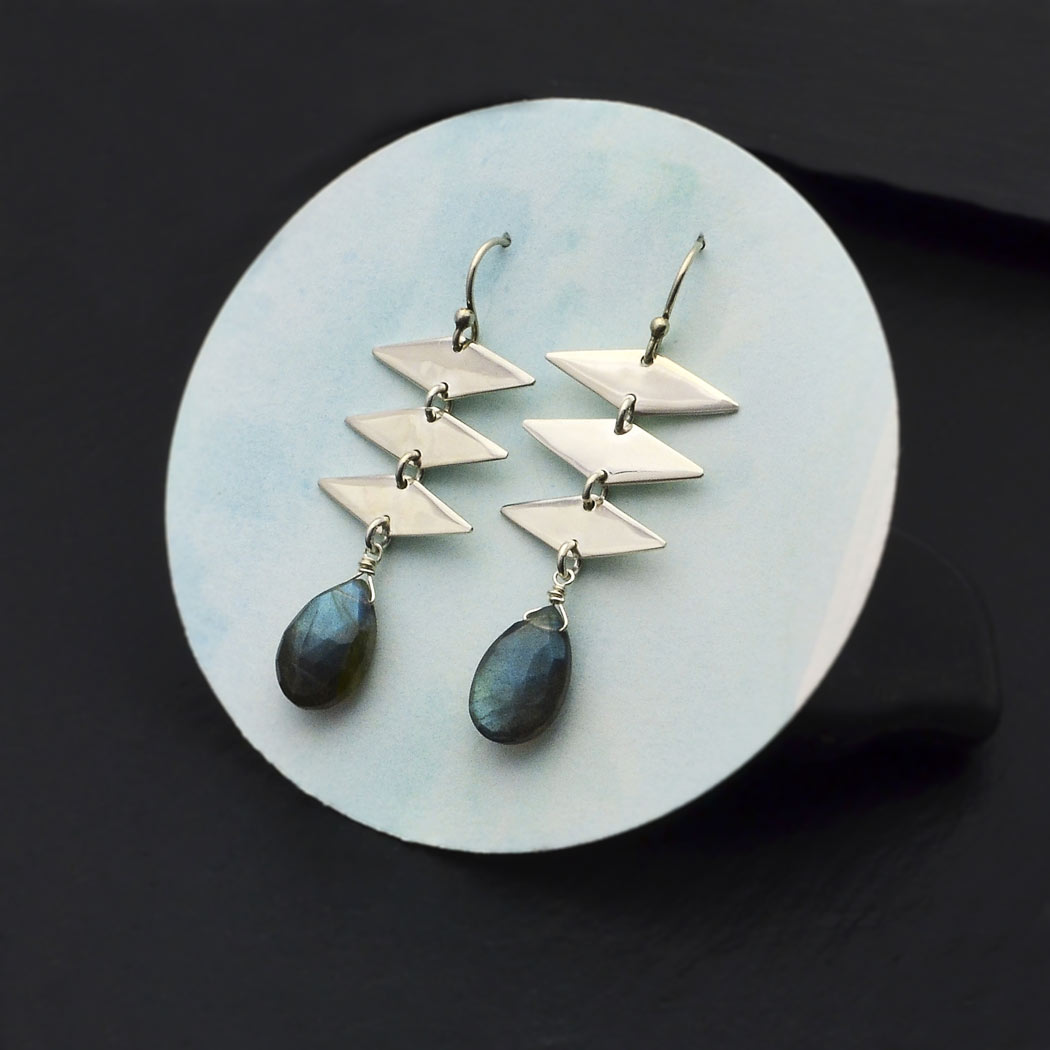 These mid-century modern diamond earrings bounce back light and shimmer as they sway with every movement. The glow of labradorites seems the perfect match.
We went with basic hook ear wires in this design, but you could easily switch those out for something more modern, like Bar Earrings.
Find pleasing patterns when you play with Geometric Jewelry Parts.
If you're new to jewelry making, or want to get back to the basics, head on over to our Classroom, and watch How-to Videos to learn to make jewelry.