Steppin' Out Necklace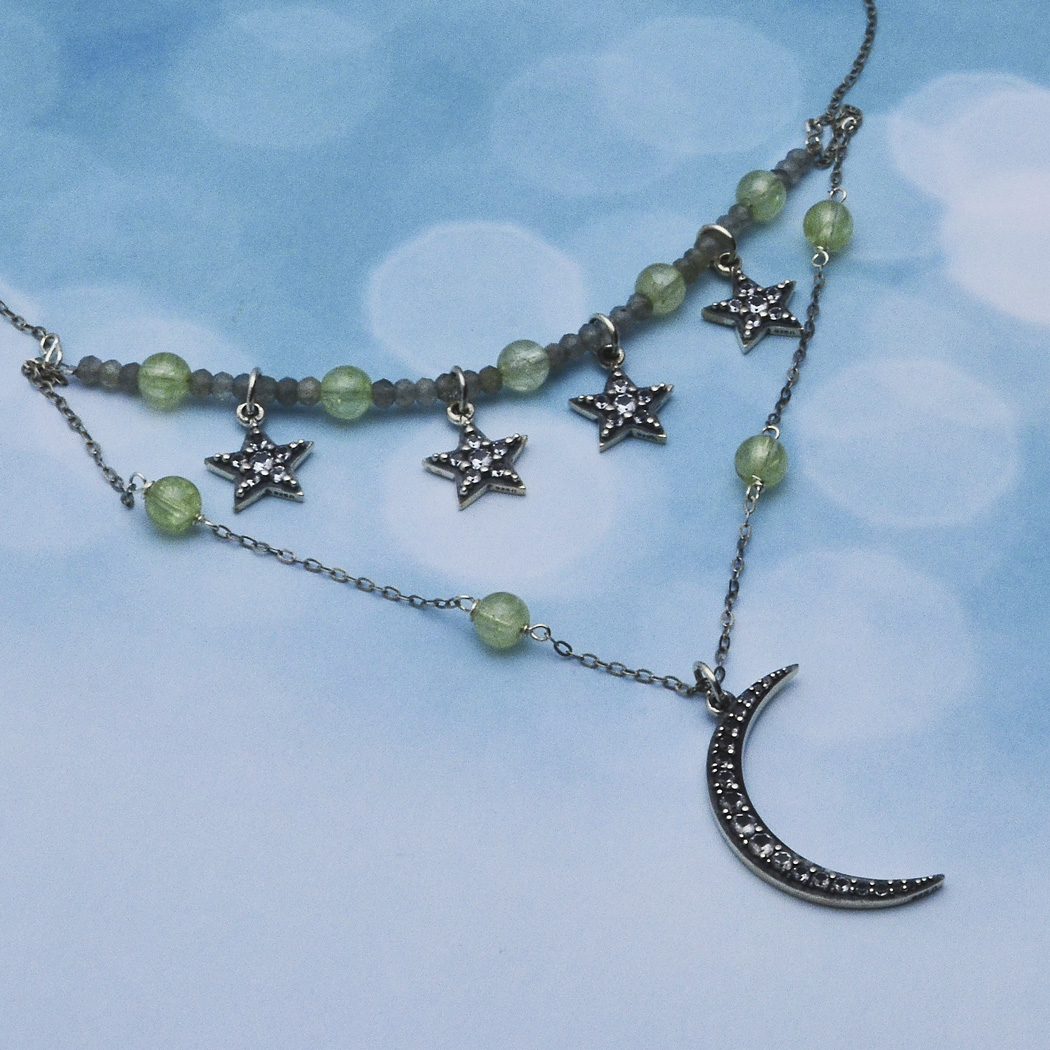 Designed by Nina
Dress up your jewelry designs with crescent moons and stars studded with twinkly nano gems. The contrast between the dark background and the sparkly crystals will catch your customers' eyes. They'll save necklaces like this one for special nights out on the town.
Find more Stars and Moon Charms to add to your jewelry line or to list in your shop.
Find these parts in the list below.