Sun and Moon Necklace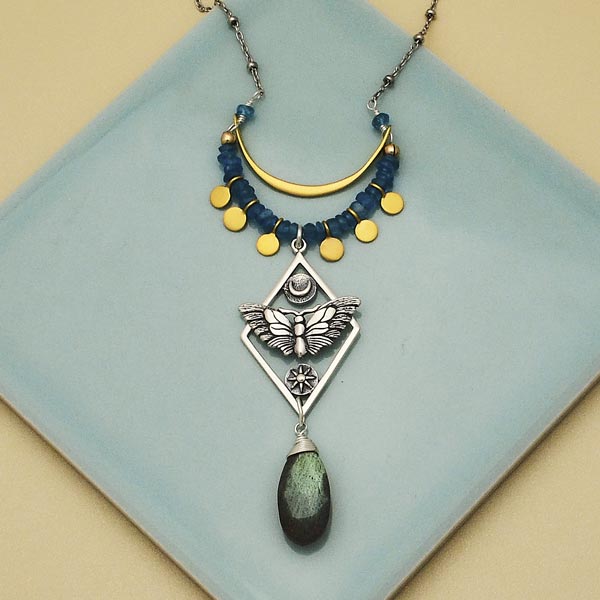 Designed by Marcy
Like a moth to a flame, this necklace will powerfully attract positive energy and sales in your shop as soon as you list this beauty. The diamond frame provides an alluring way to highlight the moth's wings and inset the sun and moon. This necklace further evokes the sun's warmth by topping the design with little gold vermeil circle charms and an arch pendant.
To make this necklace, you'll thread beads, gold disk charms, and your moth charm with briolette to beading thread/wire (like Beadalon), and attach this to the wire wrapped bead at both ends of the gold arch pendant using crimp beads and covers.
See our Classrooms and How-to Videos for pointers on various jewelry making techniques.
Please note, the gold crescent link is no longer available.