Sun and Surf Necklace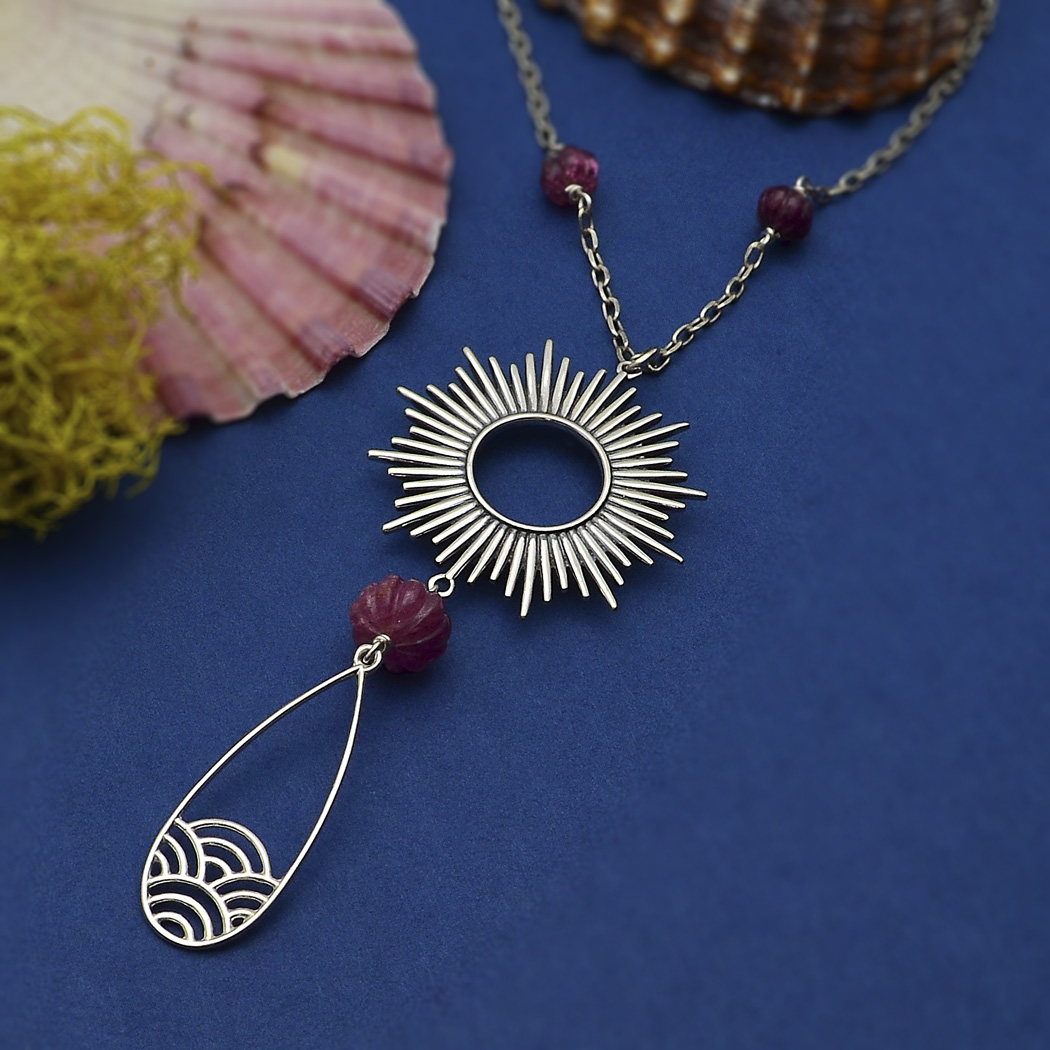 Designed by Nina
This easy to wear necklace also happens to be easy to make. Just cut off a jump ring or two and join with wire wrapped bead links. The same with the chain, simply cut into sections and re-attach with bead links.
Go to our Jewelry Classroom and Jewelry How-to Videos for jewelry making basics, including turning beads into links.
Drawing on the sun and the surf, this necklace will look great with beach wear.
All the parts for this design are listed below