Surreal Bodyscape Necklace - Design Idea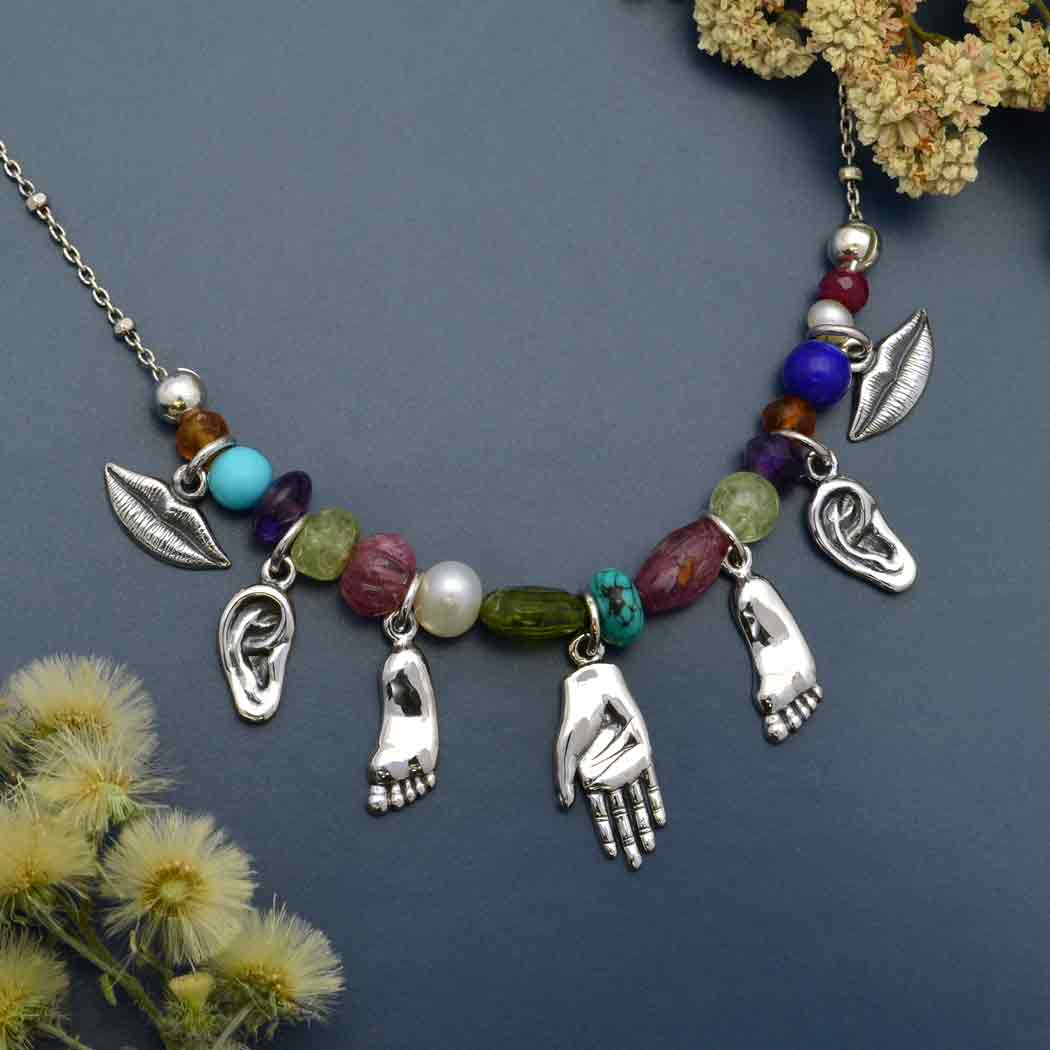 Designed by Nina
This surreal Dali-inspired necklace dripping with body parts evokes a sense of fun and brings to light the whimsical side of life, while still having an air of sophistication. Impress your customers with this unique design idea! You can switch out different body part charms and beads to infuse different meanings into this necklace.
Check out jewelry-making tips on our How-To page.
Get inspiration from our other charms.