Sweet Life Earrings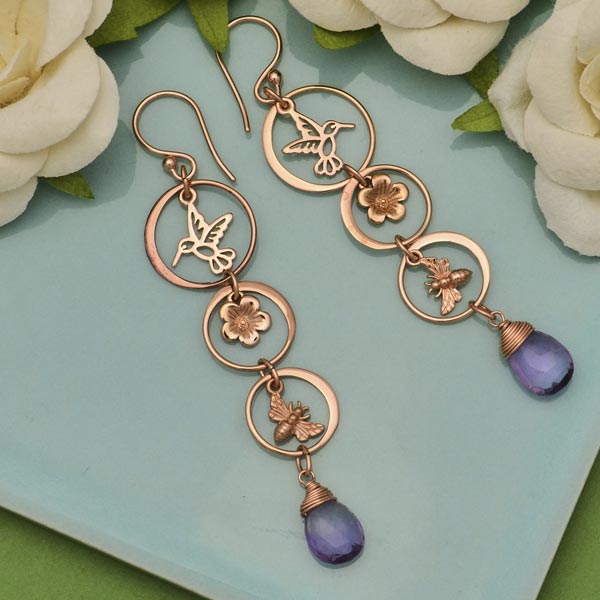 Designed by Marcy
Honor the sweet life of honey bees and hummingbirds when you wear these rose gold earrings. These tiny but mighty pollinators are hard workers essential to our planet's well-being. Buzzing about flowers in search of pollen and nectar, and helping the planet. Now that's a sweet life.
Collect rose gold charms, flower charms, and circle links to get this project started.
If you're new to jewelry making be sure to stop by our Classroom and watch How-to Videos to learn the basics, like opening & clsoing jump rings, wire wrapping, and attaching clasps.